Thanks to Alexandra Amor for a fun interview about my cozy mystery series!
Thanks to Book Riot readers for including the Myrtle Clover Mysteries in their Top 50 Cozies List!
Thanks to John Martellaro at the Mac Observer for a great podcast interview on how I became a writer, mysteries, and more.
Thanks to Ms. Slomiany and her Creative Writing class for a great visit!
Thank you to Elizabeth S Craig for coming out to CvHS to speak to our budding writers in the Creative Writing class. #ClevelandProud pic.twitter.com/VXmBR1Q1wM

— Rachel Slomiany (@SlomianyR) September 12, 2017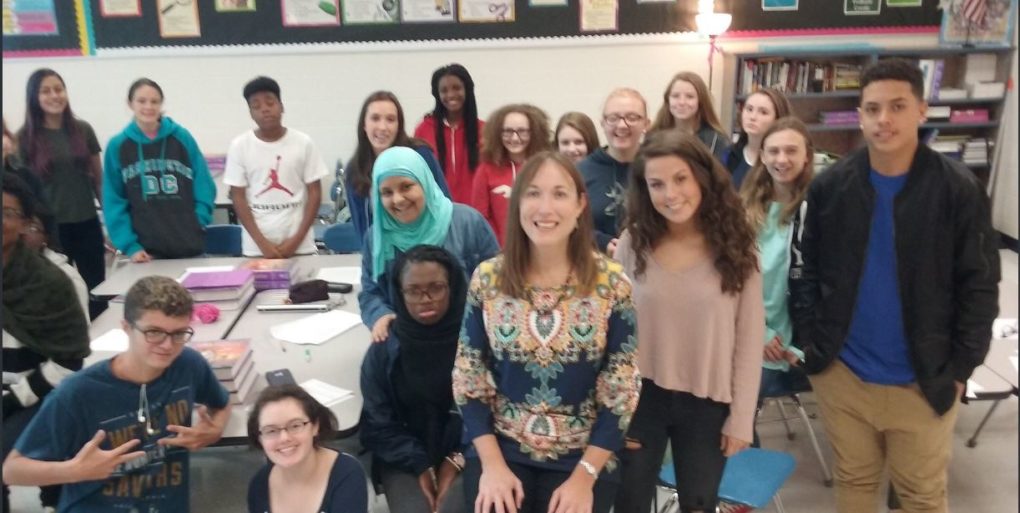 Recent Event (thanks to the Eva Perry Library in Apex!) :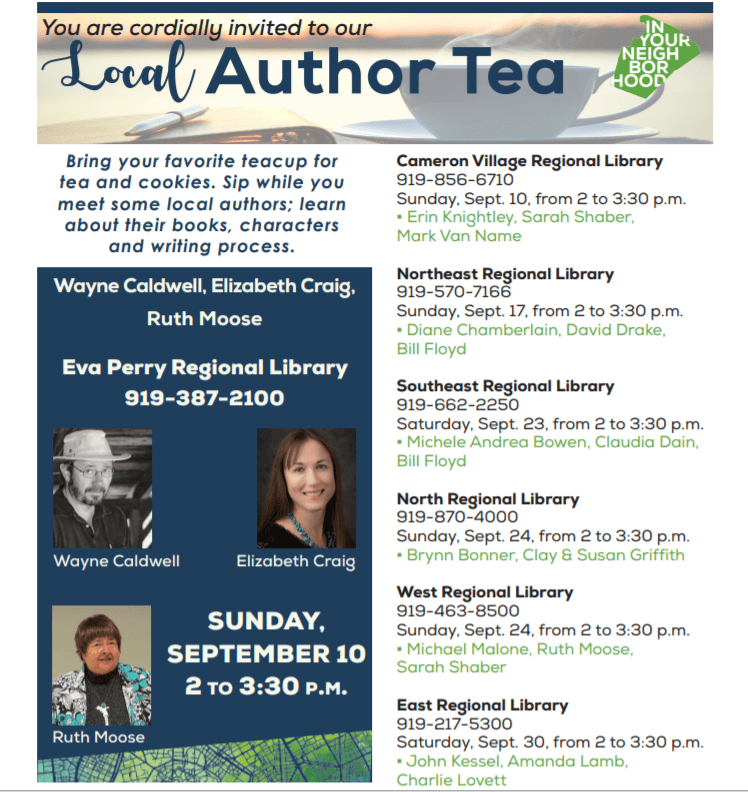 Media:
Thanks to author and podcaster Lorna Faith for this great interview!
Thanks to author and podcaster Stephen Campbell from The Author Biz for this interview on my experience with pre-orders!
Thanks to Richard from the Cozy Book Nook for featuring me in this YouTube video! 
I spoke about books and authors who influenced my Myrtle Clover mysteries in this video for a Chicago event.
Interviews:
With Joanna Penn on The Creative Penn blog: Writing Mysteries
With Joanna Penn : On Cozy Mysteries
With Stephen Campbell of The Author Biz: Creating a Production Plan
Podcast interview on Author Stories: Being a Traditional and an Indie Author
Interview with James Moushon: Author Interview
Interview with Victoria Mixon
Podcast interview with Jeff Rutherford for the Reading and Writing Podcast
Skype interview on the Self Publishing Advice blog on  Wattpad
Interview with Benjamin Thomas on The Writing Train
Thanks to Annette Cole Mastron for this article for Southern Writers Magazine: