by Elizabeth S. Craig, @elizabethscraig
Author Michael Alvear, who has been a guest on my blog, recently sent me the results of an interesting study he'd conducted.
I'm always interested in ways to move more books on Amazon–which is the retailer I have the most success with.
The cool thing about this infographic is that Alvear's study shows where Amazon customers focus on a book product page.  This gives writers insights to reader behavior.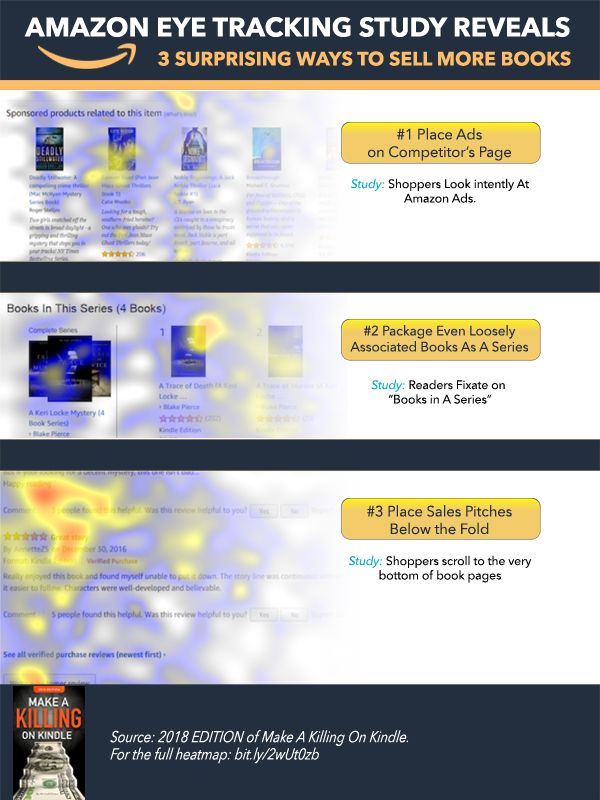 The first insight is that readers do focus on the 'sponsored products related to this item' section.  Alvear points out that it makes sense to capitalize on this by placing ads on a competitor's page. Continue reading 3 Ways to Sell More Books on Amazon →