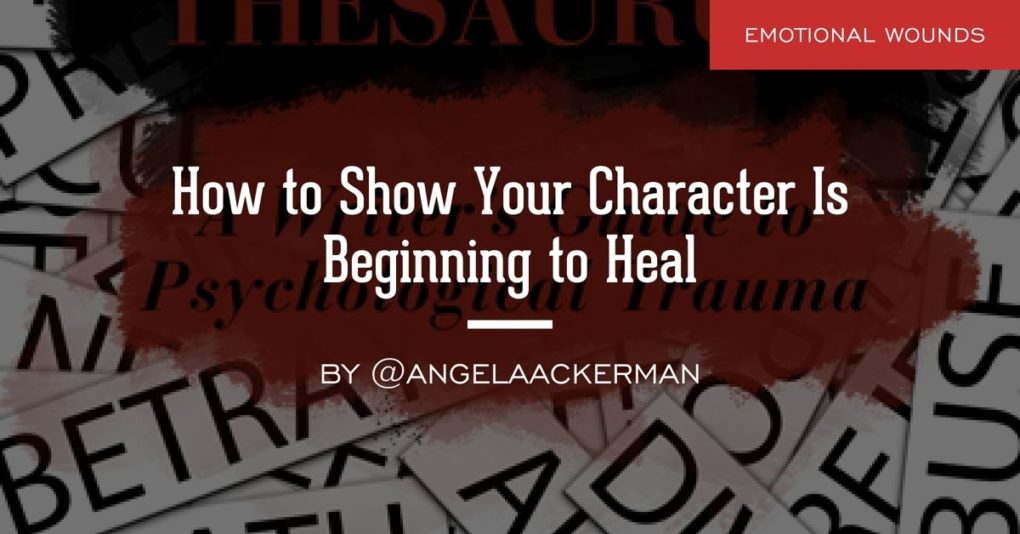 by Angela Ackerman, @AngelaAckerman
When it comes to writing a story where a character is going to work through a difficult past wound, there are two behavioral states to convey: one showing their brokenness and dysfunction, and one displaying hard-won insight, self-acceptance, and increased self-worth, all important aspects of growth.
Ironically, writers tend to struggle more with how to show a character's healthy behavior than they do the downward spiral. (Maybe after all the lessons on tension and conflict, we've gotten very good at throwing rocks? Or we're just all a bit more sadistic that we're likely to admit!) Either way, that shove down the hill is less stressful to write than the painful crawl back up it.
Here's what I know: change is painful, both in the fictional world and the real one. Transformation doesn't happen overnight. So when it comes to showing our character's path to healing in the aftermath of a destructive wound, we need to take it slow. Trusting others, especially after one's been hurt, is hard. And believing again in hope, that a better tomorrow is possible? This is often the most difficult thing of all. Continue reading Overcoming Emotional Wounds: How to Show Your Character Is Beginning to Heal →