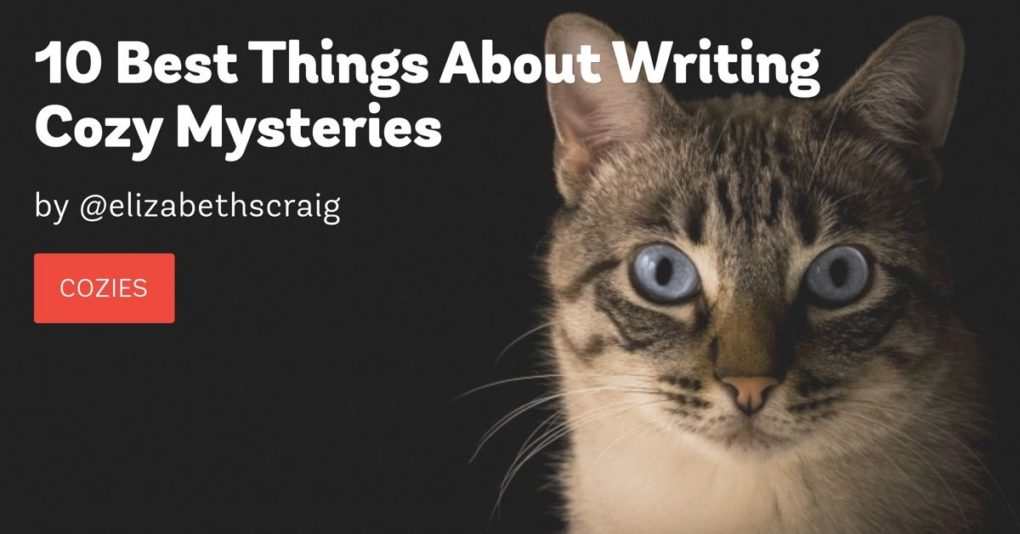 by Elizabeth S. Craig, @elizabethscraig
I like reading many different kinds of books. Everything from biographies to literary fiction and classic literature interests me.
But for writing, I've been sticking with cozy mysteries. There are a few reasons for that.  For one, I'm pretty well branded as a cozy mystery writer and that's what readers are looking for and expecting from me. For another, it takes a whole lot more effort and research for me to switch to another genre (although I've done that…once.)
The biggest reason, though, is that writing cozy mysteries is so much fun.
Here are the 10 best things about writing cozy mysteries: Continue reading 10 Best Things About Writing Cozy Mysteries →