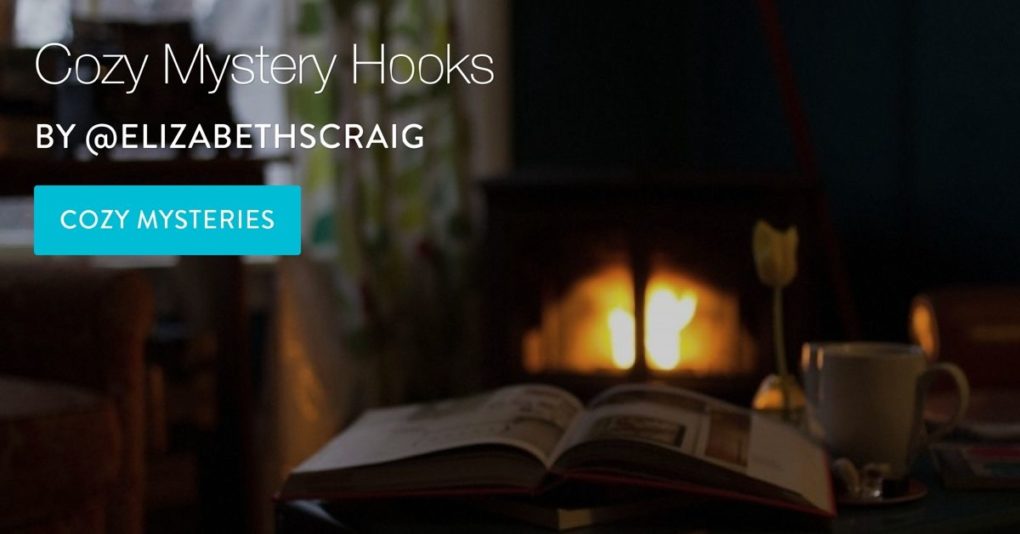 by Elizabeth S. Craig, @elizabethscraig
Cozy mysteries are a subgenre in a large field of mystery subgenres.  They're primarily defined by their use of an amateur sleuth, lack of gore and profanity, offstage murder, and focus on the whodunit puzzle. These mysteries are frequently (not always) humorous, character-focused, set in small-towns, and are part of a series.
They also frequently employ 'hooks' or special themes, meant to appeal to the primary reading demographic, as part of the series brand .
Types of hooks: 
The encyclopedic site for cozy mystery fans is Cozy Mystery List.  They list hooks under 'themes' and include animal themes, culinary, super paranormal, vacation mysteries, holidays, hobbies (everything from antiquing  to dollhouse miniatures), professions, senior sleuth, and religious.
I was surprised to see 'senior sleuth' as a theme/hook.  I know that the agents and publishers that I queried in the early 2000s didn't consider it one at the time (and it was the cause of many rejections for Myrtle).  Good to see that things have changed. Continue reading Cozy Mystery Hooks →