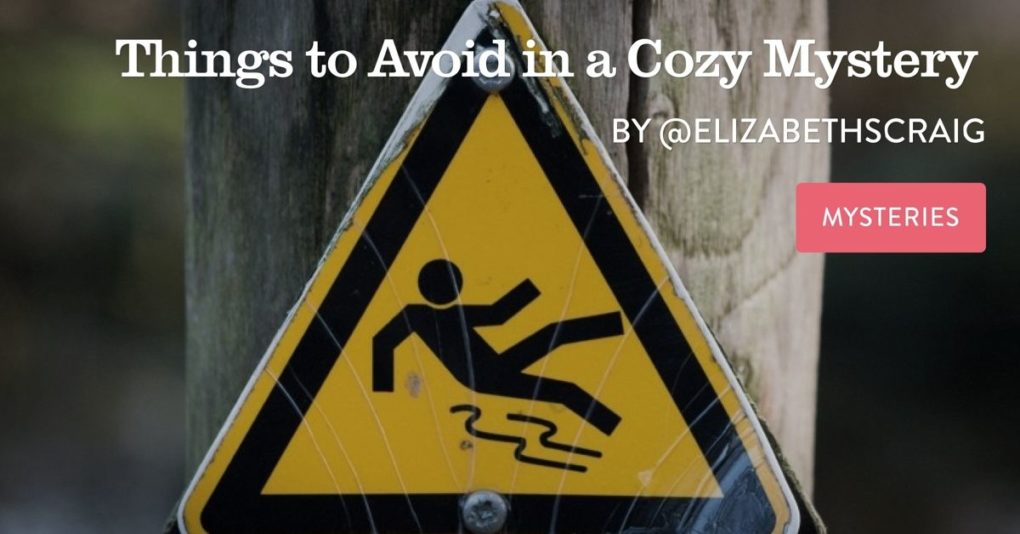 by Elizabeth S. Craig, @elizabethscraig
Believe it or not, there are ways to make cozy mystery writing complex.  And I think cozies are fairly easy books to write.
At first I titled this post "Cozy Mystery Mistakes," but I don't think these things are all necessarily mistakes–they're just elements that could make for potential problems.
Looking at my list, I've done nearly all of them at least once. Continue reading Things to Avoid in a Cozy Mystery →