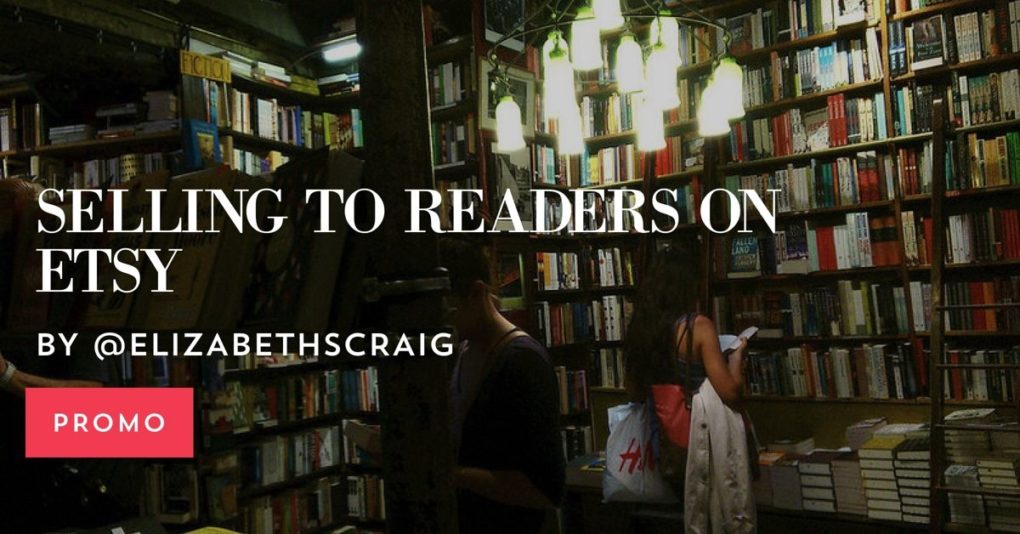 by Elizabeth S. Craig, @elizabethscraig
I've always heard that smart writers think beyond the story in terms of book marketing. Publishing expert Richard Nash has called it the"commodification of the book" as cited in this interview with Jane Friedman.  He mentions methods of connecting with super fans in the post. But I was always more interested in the personalization of books (signed copies, personal inscriptions) or maybe book-related merchandise.
In a recent Facebook post, Mark Williams of The International Indie Author mentioned selling on e-commerce site Etsy.  I had never in a million years considered making my books available on Etsy. Etsy is the site where I buy crafts and jewelry for my daughter or sister or other family member. And yet…I know writing is a craft. Somehow it just didn't connect with me that I could set up a shop there.
Things to consider:  Continue reading Selling to Readers on Etsy →