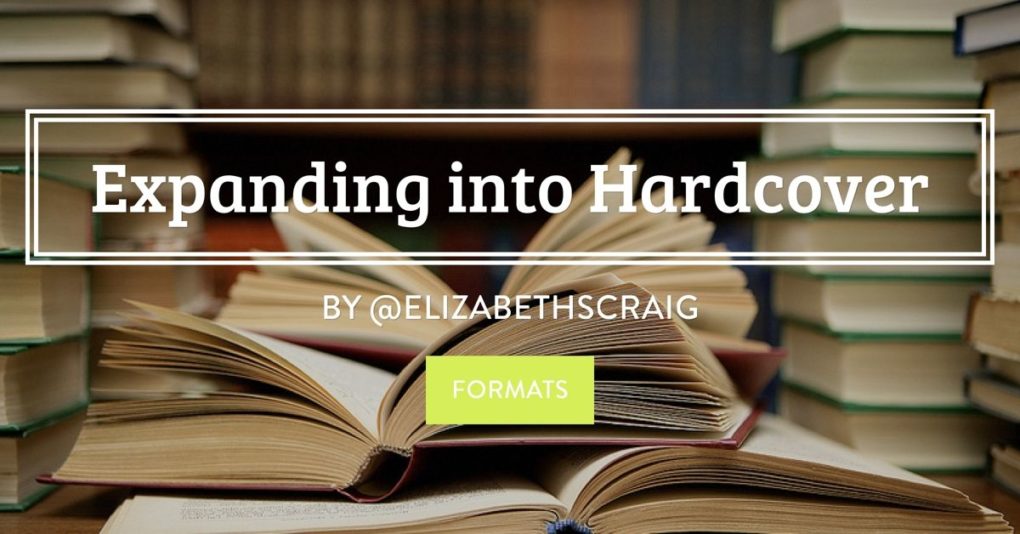 by Elizabeth S. Craig, @elizabethscraig,o9
I've recently been interested in expanding my books into every format that I can.  Who knows how someone might want to read my books? I'm in digital, print (paperback), and audio. I've made my books accessible to an international audience and now the Myrtle books are being translated into Spanish (more on that in a later post).
But I'd never really thought about hardcover. It seemed like a very expensive option to buy. I know that, aside from gifts for family, I haven't bought a hardcover book in ages.
As part of my expansion into other formats and to other markets, however, I realized that my books (through PublishDrive) are doing very well on the OverDrive platform.  That's a major distributor of digital materials to libraries. (More on OverDrive in this post.)
If my books were doing that well at libraries, I figured that it would make sense to have them also available in hardcover. Perhaps an acquisition librarian would note that my digital books were circulating to readers and decide to purchase a hardcover for the stacks.
Things to consider: 
If you're on Ingram, you'll need to have ISBNs for your books (not the free ones from CreateSpace or Smashwords…which actually show CS and SW as the publisher). And, even if you have your own ISBNs, because this is a different format, you'll need new ISBNs for the books for this particular format. I'm buying ISBNs from Bowker in bulk. Continue reading Expanding into Hardcover →