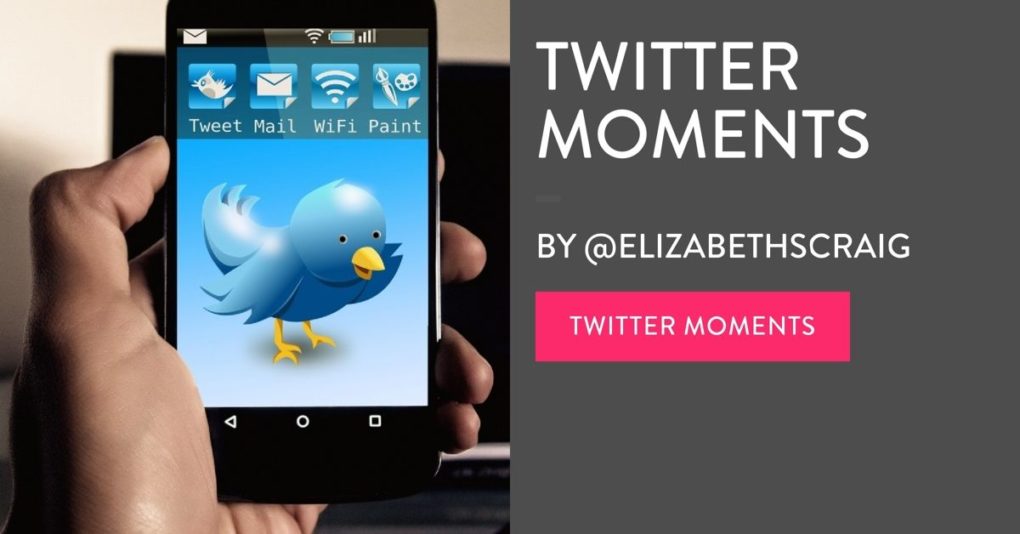 by Elizabeth S. Craig, @elizabethscraig 
I spend a good deal of time finding and scheduling content for Twitter, but not a lot of time on Twitter.
In the last month or so, however, I did get on the site long enough to check out their 'Twitter Moments' feature.
Moments are curated stories showcasing the very best of what's happening on Twitter. Our Moments guide is customized to show you current topics that are popular or relevant, so you can discover what is unfolding on Twitter in an instant.
That sounded just a little too airy for me.  I found another description from Nate Swanner on The Next Web who stated: Continue reading Twitter Moments →