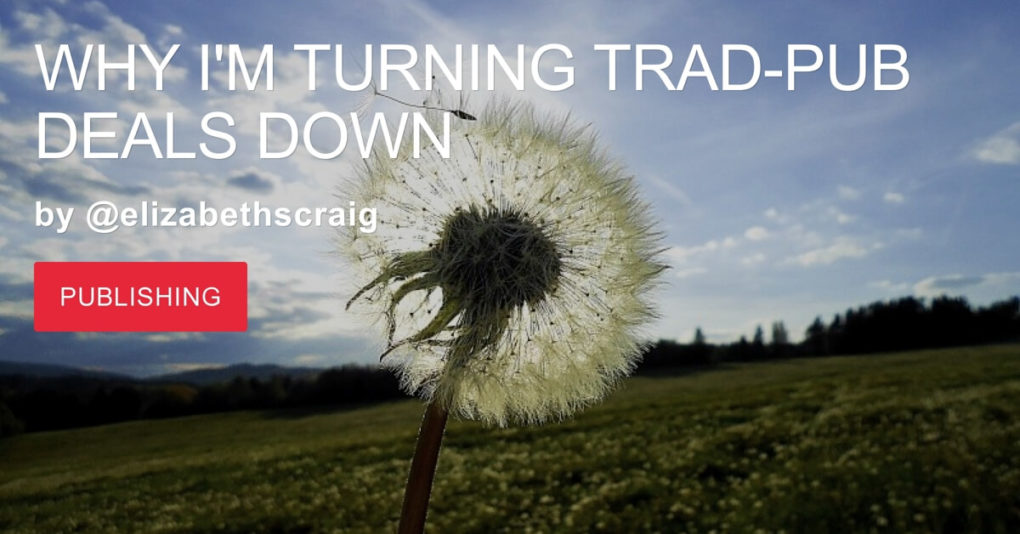 by Elizabeth S. Craig, @elizabethscraig
I've been asked by writers and others if I'd ever query traditional publishers again.
As a matter of fact, I've gotten queried by traditional publishers a couple of times in the past year.  I'm not really sure why, since there now seem to be many cozy writers out there. I've politely rejected them.
It's not that I had a bad trad-pub experience. It's just that I've had a better self-pub experience.
Reasons I've decided to stick with self-publishing: