By Elizabeth S. Craig, @elizabethscraig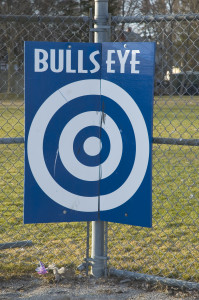 Self-publishing means running a small business.  For me, it's been a trial by fire.  Fortunately, as in many small businesses, I had a bit of a slow period, starting out.  This bought me a little time to figure out what the heck I'm doing.  After all, I was an English major, not a business major.
When the business started picking up, I made a few good calls.  One of them was to get an accountant. Another was the realization that I definitely needed to subcontract for skilled help with everything from website design to formatting to covers.
I spoke with another small business owner recently and she gave me a tip that really struck home for me. I was explaining that occasionally I felt scattered—sometimes because I'm asked to do things that seem worthwhile opportunities but don't really work with my general "big picture."  These are distractions that are disguised as opportunities. Sometimes they seem like a good way to get exposure—but the amount of work and effort that I know I'd put into it would be so much more than I'd get out of it.  These have taken myriad forms over the years—non-fiction pitches from traditional publishers, group blog invites, invites from trad. publishers to contribute to anthologies, invitations to teach writing courses, and panel invites from conference organizers.
I've turned them all down.  I knew they were going to take me on a tangent.  But I felt…guilty.  As a parent, I think guilt is a way of life. But it didn't feel good, professionally.  I followed my gut, but I wondered if maybe my gut was just chicken or something.
This business owner told me to create a business philosophy or manifesto for myself.  And then follow it.  Let it guide me in my decision-making.  And, when I'm presented with an opportunity…or distraction… that I should measure it up against my philosophy and feel confident enough to say: this doesn't fit the plan.
Rejecting opportunities means opening up time to follow the path that I feel is more productive.  A chance to focus my efforts.  And as I work to develop my own business philosophy, I know that it's going to basically revolve around writing books while curating material for other writers.
To anyone who actually took business classes in school, this may seem like a no-brainer. But it was fairly revolutionary for me…create an official plan.  Reject opportunities that aren't in line with the plan.
If anyone else is thinking about coming up with a business philosophy , I've found some interesting links on the topic:  Mike Vardy's Lifehack post, "10 Insanely Awesome Inspirational Manifestos" and Jocelyn K. Glei's post for 99u, "5 Manifestos for Art, Life & Business."
How do you stay focused on what's important to you, as a writer?
Image: MorgueFile: Gracey
(Visited 145 times, 1 visits today)