By Elizabeth S. Craig, @elizabethscraig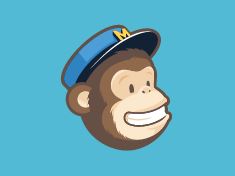 I thought I'd share my efforts at better marketing and for thinking on more of an international scale with my work. Here's what I've been doing:
Newsletter: Sharing the Signup Link
I've mentioned before that I was very slow on the newsletter bandwagon.  I read…oh… dozens of posts on the importance of email (newsletters) as a marketing tool for writers.  Finally, about a year and a half ago, I started a newsletter for readers.
Now I've got over 500 subscribers, which is pretty darn amazing since I've never shared the signup link anywhere.  It just sits quietly on my website with no real call to action.
Since I've noticed a (very) healthy spike in rank on Amazon whenever I send out a newsletter, I decided I should see if I could boost the subscriber number by just linking to the newsletter from different places. Clearly I wouldn't do it on my Google Plus page and I wouldn't do it on Twitter—those are my writer-related bases.
I decided that it would make the most sense to share the link in my email signature/tagline, on Facebook (I dislike Facebook, but the readers are there), on Wattpad, and on Goodreads (I also dislike Goodreads, but…well, see above).
Now how to get the link to the newsletter signup form.  I use Mail Chimp, which is free when you have up to 2,000 newsletter subscribers. Maybe I'm just seriously burned out, but it took me the better part of an hour, intensive studying of the Mail Chimp site, and Googling to find the answer. The word I should apparently have been searching for is form.  Here is a link to Mail Chimp's directions for generating a link to your signup form.  You scroll about a quarter of the way down the page.  Basically, you're going through the 'Lists' tab on your account and then clicking 'signup forms'.
I got Mail Chimp to generate a link for me for signups.  Then I posted the link as an email signature tagline, on my Wattpad profile, and on Goodreads.  Mail Chimp states: "You can share the link to this form on your website, across your various social media channels, or even with a QR code."
For Facebook, I was able to add an entire tab for newsletter signups with help from Mail Chimp's "integrate with Facebook" panel.  You need a page and not a profile to do this on Facebook. It also took forever to find this info on Mail Chimp.  Is it not intuitive, or is it just me?
While I was on Facebook, I clicked 'manage tabs' and rearranged the order of what was there. I also updated some of the material there.  Here's help from Facebook on how to rearrange your tabs.  Mine had things like "photos" on prominent display and I thought the newsletter signup tab could better use that visible location on the page.
International Pricing
I was listening to an interesting podcast interview of Joanna Penn on the Self-Publishing Podcast  by Sean Platt, Johnny B. Truant, and David W. Wright (just a heads-up that some parts are NSFW…not suitable for work…and not because of Joanna..) and in part of the talk Joanna was speaking about pricing our books for the international market.  For instance, in referencing India, she said : "…you shouldn't be above 150 rupees. If you leave your US price it will probably be about 400. No one's going to pay 400 rupees."
So I immediately went to my KDP bookshelf and sure enough, I had all of my international market prices set to match the US prices. My prices for India were exorbitant, judging from the information I'd just received.  It never occurred to me what I might be doing to that price in smaller markets (Joanna also specifically mentioned Mexico and Brazil).  I adjusted my prices for various markets. If you don't remember how to change prices on your KDP dashboard, here is the help page from Amazon.
There is a transcript of the interview here.
Fiberead
Speaking of international sales, I came across an interesting article by Catherine Shu in TechCrunch: "Fiberead Helps Foreign Authors Break Into China's E-Book Market." Fiberead is a start-up that's based in Beijing and is working to help provide foreign authors' ebooks to the Chinese market.  They have 300 translators working for them. This is basically a revenue-sharing gig, similar in some ways to ACX (audiobooks for self-publishers).  Authors who sign with Fiberead would receive 30% earnings on sales and translators and editors share 40% with Fiberead keeping the remainder.
I can't endorse the company because there is little information on them right now…nothing from Writer Beware or Preditors and Editors  (these are vital watchdog resources for writers that we should know about) yet.  I did go ahead and submit my information to Fiberead, which apparently means I'm put on a waiting list to await an invitation.  I'm assuming that then I hear back if there is interest in translating my series into Chinese.
I'll look forward to getting more information.   I'm not doing much with my foreign rights at this point and China would obviously be a huge market.  I don't usually think of China as being as much of an open market when it comes to ideas/content, so I'm curious how this works.  But I'm looking forward to hearing more because it always pays to be one of the few in a market.  The reason I did so well with the self-pubbed series is because I was underpricing all the other cozy writers (who were slow to self-pub)…small field of low-priced competition.
In some ways, I'm even more interested in just outright selling the series to a Chinese publisher. I've thought about using PubMatch for that purpose.   After all, I have absolutely no ability to promote or bring visibility to the series in China.  Fiberead states that's part of its service, of course.
Once I get all the info on my choices, I'll decide between translation/royalty share and selling rights outright.  I'm planning on listing my books on PubMatch and also listening to the folks at Fiberead and seeing what works best…if anyone is even interested at all.
I have other things I've been working on, too but I'll share those in another post since this one is already getting  wordy.  What have you been working on, marketing-wise or rights-wise?  Thought about foreign rights and pricing?  Do you have a newsletter?
(Visited 54 times, 1 visits today)