By Elizabeth S. Craig, @elizabethscraig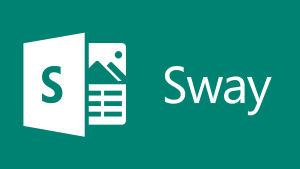 Recently, I mentioned that I've been working on a lot of different things…from foreign rights to promo.
My favorite type of promo is passive. I've learned that readers find me online and I don't have to go through the unpleasant (and spammy) process of begging them to click over from Facebook or Twitter or anywhere else.  If they're interested, they look me up.
But what I've recently realized is that I want them to be able to choose different ways of interacting with me and my books when they do look me up and go to my site.
Some readers like emailing me or contacting me through Facebook…and I link to my email and my Facebook in case they do.  Some would rather sign up for my newsletter and hear from me that way…with no actual interaction with me.  And then some…so far my youngest readers…want to interact with me less, but they want to interact with my books in different ways.
On Wattpad, I've been surprised by the readers who have asked me if my characters resemble various celebrities. These readers are younger and definitely seem more visual (since I've never been asked similar questions by older readers).  But…I still like readers to come up with their own visuals for my characters since I believe that's more personal.  Besides—celebrities own their images and I'm leery about linking to them on Wattpad. Wattpad, however, encourages "casting" our books on the site with a widget in the sidebar expressly for that purpose (but only mentioning the celebrity names, not posting the celebrity's image).
Instead, I decided to compromise and link to a short PowerPoint-type visual that would stand-in for a series trailer (these pictures don't move, so to me they're not a trailer). Microsoft has a new, free program called Sway.  I learned about it from Jenny Hansen's post on the Writers in the Storm blog.  She called it a "digital scrapbook," which I think is an excellent description. By using free CC (Creative Commons) license photos from different sites and arranging them into a digital scrapbook, I'm…well, I'm not coming remotely close to transmedia, but I'm taking a step that I hadn't taken before.  The only visual representation of my books in the past have been the covers.  My modest effort is in the sidebar here and is also linked to on Wattpad.
Some of you have blogs where you interact with readers on topics that relate to your content (smart). I haven't chosen to go in that direction with my blogging, but I still look for ways to build up my name and platform online to make me more visible and make it easier for readers to find me online.  When I bought a new phone last November, I saw it came with a new app—Flipboard. Silas Payton wrote a recent post that explains the benefits of using Flipboard, as a writer. With Flipboard, you can create a digital magazine on a specific topic (I chose writing, of course, since that's what I'm curating, but you could choose something genre-specific if you're trying to attract readers) and add links to your favorite posts related to the topic into the magazine.  Then your magazine (if it's set to public) can be viewed and shared/favorited/followed by other users. Nice way to get extra exposure for your content, bring people to your blog, share resources, and network. And for people who do share links or curate online content, it's a great way to find interesting articles to share, too.
One more tool. In my never-ending quest to get a handle on my sales tracking (by doing as little work as possible), I've downloaded TrackerBox to help me.  I found out about the program here in the comments of one of my posts. TrackerBox, created by writer Mark Fassett, is free for a 45-day trial (no credit card needed on signup) and then is a one-time cost of $60. I'm not affiliated with the site/author/developer in any way, I'm just a desperate author.   And, yes, I'm going to pay it once my trial runs out because I couldn't pay anyone to track this stuff for me that inexpensively.
Basically, you upload your spreadsheet reports to TrackerBox and the program displays all sorts of interesting data for you in graphs and other formats.  You can see top sales, top vendors, sales trends over various periods of time (you actually get to choose lifetime sales if you want), net sales, top titles per retail platform….it's just really useful when you're trying to easily see how various books are selling and your income trends.
So that's all I've got this week.  Oh, and "Click to Tweet," which is also very useful, if I could ever remember to put it at the bottom of my posts. I think I'll do it now.   More on "Click to Tweet" here in a post by Terry Odell for the Blood Red Pencil blog.  I downloaded the plugin for WordPress.   More detail on Click to Tweet in this post by Adrian Leighton for Ozone Marketing: "How and Why Sharing Click to Tweet Links Boosts Traffic from Blogging."
Believe it or not, I finally even managed to finish writing that book this week.  Finally.
What have you been working on?  Found any helpful tools you can share?
Promo and Business Tools for Writers
Click To Tweet
(Visited 29 times, 1 visits today)