by Sarah Juckes, @CompletelyNovel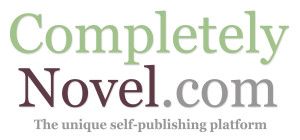 Any writer nearing the end of the writing or editing process may be all-too familiar with the worrying prospect of sending their newly-fledged work out into the big, wide world. With questions like: 'what if it flops?' ringing in your ears, it's easy enough to sink into what I like to call 'publishing-procrastination' – where you keep tinkering with your manuscript and changing the odd word, only to then change it back again. Sound familiar? Here are ten things you can do to prove to yourself that your manuscript is 100% finished. Do these, and your book is officially ready to fly.
Check for chronological inconsistencies
It's so easy to get dates mixed up – especially if you're writing fiction with flashbacks or a memoir. Try plotting your events on a timeline and match the dates up with the dates you have written in the book. There are some great online timeline tools that can help, such as Office Timeline. Although it's made for presentations, it's pretty easy to use and will help you get a clear view of how your book works in real-time.
Do a 'find and replace' for character names or references
Do you reference a name with an unusual spelling, or did you change a character's name between drafts? Doing a 'find and replace' in Word is a really easy way to pick out those slip-ups without having to re-read your book – again. Just press 'ctrl+'F' (on Windows) or cmd+'F' (on Mac) to search and correct.
Give your book to someone else to read
Whether you're planning to send your book to an agent or traditional publisher, or self-publish your book as an eBook or in print, you should always give it to someone else to read first. As writers, we are way too close to our work to be able to see those gaping holes. Give it to those you trust – family, friends, or a writing circle – and see what they think. Or, if you are self-publishing, send your book to a professional editor for a developmental or copy edit.
Add in some basic typesetting
Make it easy for your preliminary readers to engage with your book by separating chapters with page breaks and using a clear font. There's more information on how to do this in Microsoft Word on CompletelyNovel, here.
Speak to your target reader
Who are you writing for? This question should always be at the front of your mind throughout the writing, publishing and marketing process. Finding out what they think of your title, your concept, your voice and even your thoughts on cover design, can be a really useful way of ensuring that your book is going to appeal to your target market and sell once it's published.
Know that you can't please everyone
Books are subjective. Your mum might hate it, but your dad will love it. You might find that you get really great comments about your title from most people you speak to, but one person won't like it at all. It's impossible to please everyone and no author should try. As long as your book makes sense and your target readers give you mainly positive feedback, you're on to a winner.
Know what your publishing aim is
What do you want to get out of publishing your book? Do you want to sell many to lots of readers, or are you happy being well-received by a few? Are you looking to build a career around your book, or do you want to focus on writing your next one? Answering these questions are important to realising what publishing path is the right one for you. If you'd like to earn money or build a career from your book, then you might want to think about self-publishing as an option.
Think about where your book fits into the current book market
"My book is Wild meets Elizabeth is Missing."
"My book appeals to readers of Girl on a Train."
Comparing your book to current bestsellers is a great way to help agents understand how they might go about selling your book, or how can talk about your book with readers. Publishing is a business and knowing how your book fits into this is a really helpful exercise, whether you are looking to be a bestseller, or are targeting a niche market.
Pitch your book to a total stranger
Think your family and friends are being nice when they tell you that your book is awesome? Try pitching it to someone you don't know. What questions do they ask? Use this feedback to nail your elevator pitch.
Be prepared to work hard
However you're publishing, sending your book out into the wide world isn't the end. In fact, writing is only the beginning of a life-long relationship that you'll have with your book through book creation, publishing and marketing. Be ready to put as much into this next stage as you have with your writing and trust me, you'll do fine.
Now, it's time to stop tinkering let fly!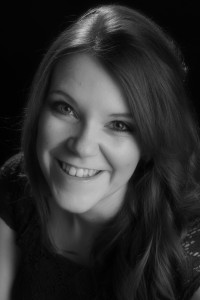 Sarah Juckes is the Communications Manager for CompletelyNovel.com. Sarah helps hundreds of authors take the plunge into self-publishing, using simple online tools to create and publish high-quality print books.
For more advice on any aspect of publishing, check out the expert advice at http://completelynovel.com/. Connect  @CompletelyNovel
(Visited 1,245 times, 1 visits today)