By Elizabeth S. Craig, @elizabethscraig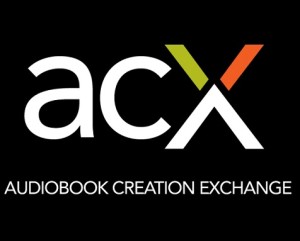 If you're not familiar with ACX, it's basically the audiobook option for self-published authors. And it can be free if you opt for the royalty-share option.  More on that in this post I wrote here a couple of years ago.  I'll have a post up in a few weeks on the IWSG blog (June 8) on the subject, too if you'd like to learn more about starting out with the platform.
I've found that good narrators are happy to take on a royalty-share arrangement with successful self-published authors.  A few tips I've discovered for being attractive to narrators/producers for royalty share:
1) It's much better to list your book as available for audition when you're selling well and have lots of great reviews.   For most of us, this isn't the first week or two after release, even though we might be eager to have the book available on audio format.  Try a month or more in…when our readers have discovered, bought, and reviewed the book.
2) Pitch your project in the "additional notes" section when we list the book for audition. This is where you want to mention the sales for your other books and the size of your social media platform and mailing list.
3) It sure helps if ACX chooses our book for its stipend program. ACX's policy is now that our books are automatically reviewed for this stipend program, which gives narrators money up-front to narrate and produce (since they're assuming a risk by taking on our project without knowing how it will sell). I've found an email to ACX can also help (again, pitching the project as you did to the narrators on the audition page).
Audiobook promotion tips:
Once our audiobooks are up for sale, ACX (who loves introducing avid readers to audio), will email us free download codes to giveaway as we see fit.
1) We can use them for newsletter signup freebies. Or we can use them to increase our followers on social media.  By using a free giveaway program like Rafflecopter (and I do use the free version), we give the widget certain parameters: when the giveaway will start and stop, what readers will have to do to enter the contest (follow us on Facebook, tweet a link, comment on a post), and what we're giving away. Then the widget gives us the email addresses and the names of the people who entered so that we can randomly select winners. The free code can be embedded on social media or our blog or website.
I decided that giving away 25 audiobooks of my most recent release would serve as an unexpected surprise to my newsletter list…so I sent it only to them.
2) Some writers have had success asking the first 25 responding readers who offer to write a fair review a free download code. Other have mentioned their frustration that the ACX codes sent to us can basically be used on any Audible audiobook, which means we're putting readers on the honor system.  But on the KBoards forum, an author named Mark E. Cooper found a workaround that involved gifting a free copy of our title to the winning reader.  Simon Whistler from the Rocking Self-Publishing site/podcast, made an easy-to-follow video outlining Mark's concept.
3) We need to remember to mention our audiobook in our promo (and I'm reminding myself here, too).  Link to it from our site.  Tell our newsletter readers about it.  When we're on blog tours or writing promotional guest posts, link to the audio format as well as the ebook.  We can also cross-promote our audiobook by linking to it in the backs of our digital books.
4) Author Karen Commins has some good ideas about promoting on Goodreads on her post for the ACX blog (scroll about a quarter of the way down the page).  They include listing the audio format on the site and having the site librarians link to it on your book's main page.
Have you considered putting your book up on ACX?  Are you an audiobook listener?  If you use the platform, what tips do you have?
Tips for success on ACX:
Click To Tweet
(Visited 337 times, 1 visits today)