by Elizabeth S. Craig, @elizabethscraig
I've had a profile and books available on Wattpad for over a year.  Wattpad is an online reading platform.  It's a social way to share stories, with readers commenting on chapters as we release them.  I've written about getting on Wattpad and my thoughts on the platform.
Wattpad is free for readers.  I have enough books available for sale that offering something for free for exposure isn't a concern.  And it is all about exposure: there are over 40 million users.
To access this feature, you'd go to your book page and click on the graph icon right next to "edit story."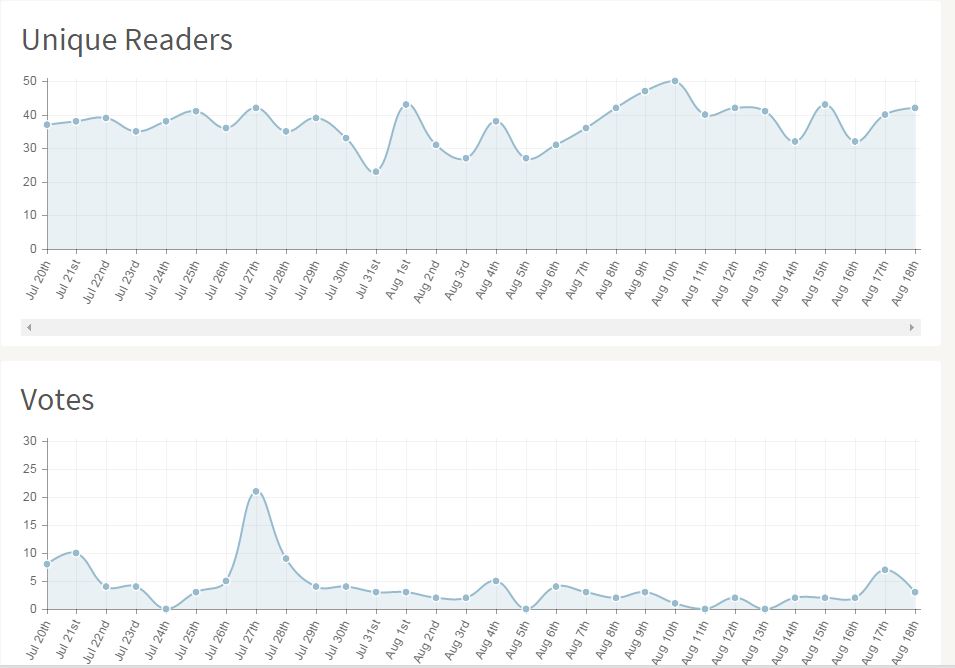 It's interesting to see when people were reading and when they were most likely to vote or comment on a chapter.  We could use this data to figure out what days of the week might be best for us to post updates on.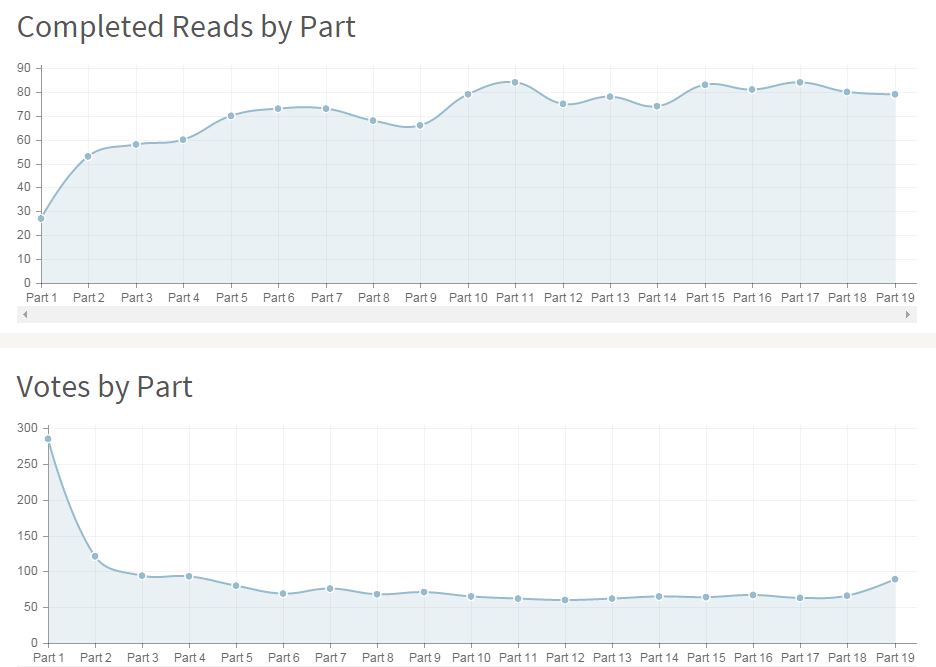 Here we can see which parts generated more engagement.  This could give us real data on where our writing is resonating with readers.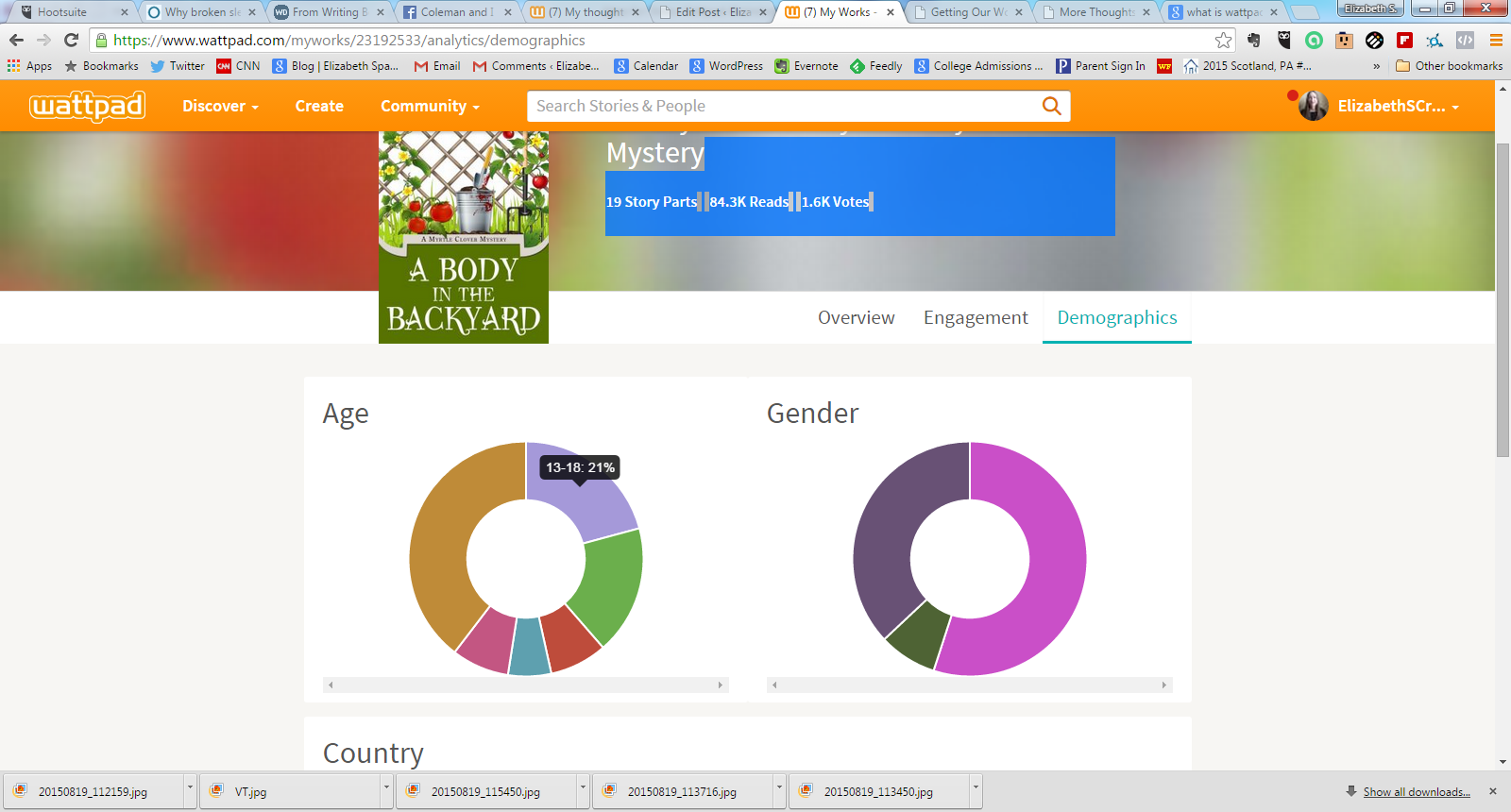 We can also get interesting data on our readers–their ages and gender.  I will say that this site skews female and young.  But this is the only publishing platform where a key part of my readership is 13-18 years old.
And, below, the map is pretty cool.  Wattpad has great global reach, getting my stories into the hands of people who may not access it otherwise.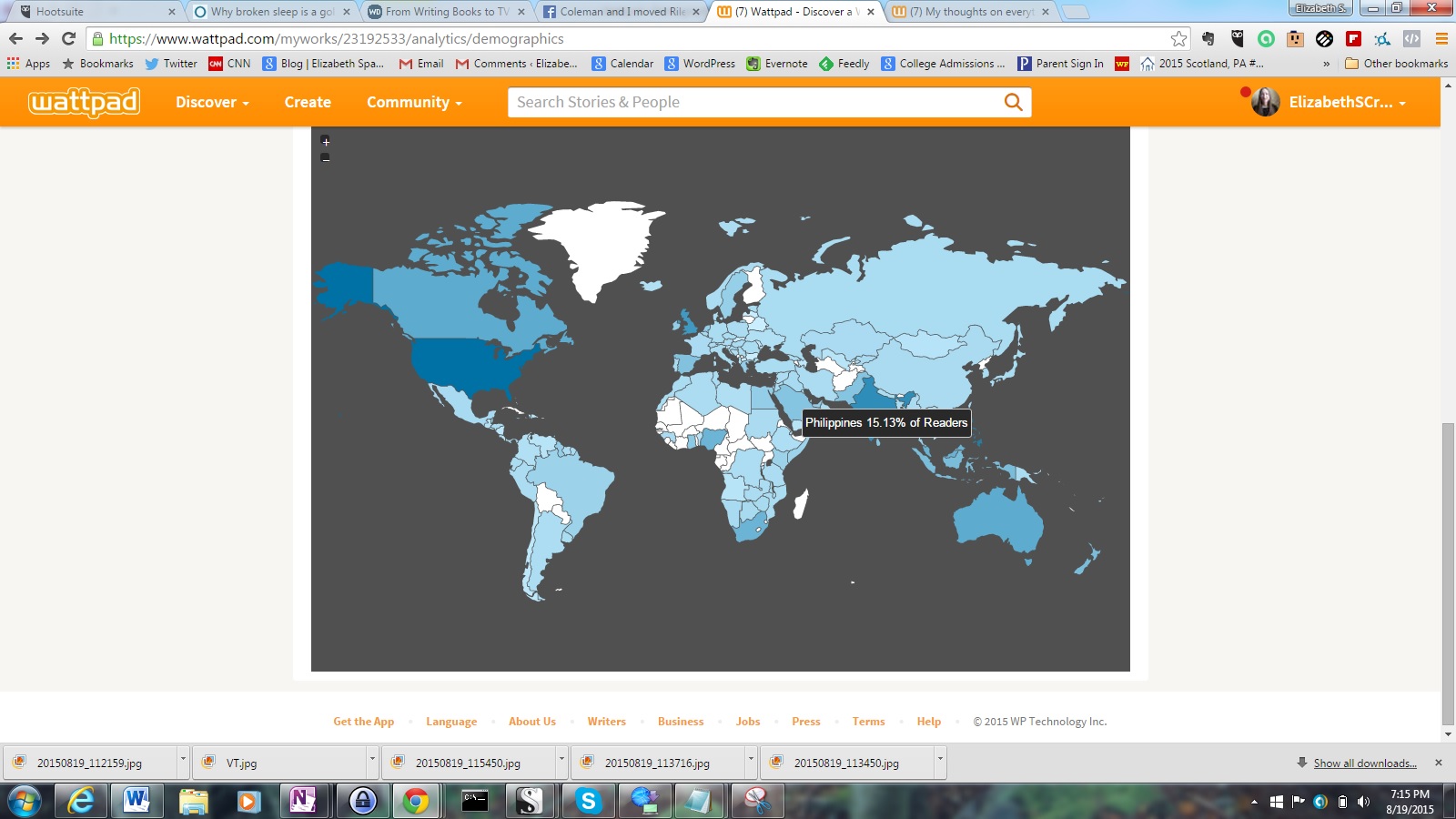 For me, this provides an interesting glimpse into my readers on the site.  It helps reinforce that I'm doing the right thing by uploading to Wattpad. I'm reaching a younger demographic than my usual reader base, and I'm also reaching readers from around the world.
Anyone else on Wattpad?  Any other ideas for reaching new demographics with our stories?
(Visited 832 times, 1 visits today)