by Elizabeth S. Craig, @elizabethscraig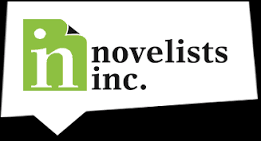 The Novelists, Inc. or NINC, conference in St. Pete Beach, Florida, was chock-full of interesting speakers and takeaways.  Looking around the conference rooms, nearly everyone was jotting down notes on paper or their laptops.  And…the weather was wonderful there. I was happy to escape the dismal weather North Carolina has had lately.
A few takeaways I wanted to share (these are from sessions I attended, but you can hear from others if you go to @Porter_Anderson or @JaneFriedman's #NINC15 tweets on Twitter:
International markets: 
In the interesting First Word session of the conference (a day-long session of industry thinkers), I was interested to hear that Germany is the third largest ebook market after the US and the UK (this from Matthias Matting, who is a German author and publisher).
However, interesting point, Amazon can't compete on price in Germany because price-fixing laws. Books must cost the same whether they're for sale in a store or online.
But Amazon is still popular there.  Amazon and the German Tolino dominate the market there. If you go solely through Amazon, though, you will miss 40% of the market.
Scott Beatty and Jim Bryant, co-founders of Trajectory, spoke on their work in the Chinese market.  Self-publishing there is called "online literature" and is driven, similarly to Wattpad here, by mobilization and story serialization. Writers there have their work licensed as video games, film, and television.
There are 294 million readers there and  1.4 billion consumers.  It's the second largest publishing market with a 16 billion dollar valuation.
And…according to Scott, the size of the English-speaking market in China is the same as the US population.
Unfortunately, the books Trajectory submits to the Chinese book market has to be approved by government censors.  This includes each format of every book, even if one format (print) has already been approved by censors. They're particularly looking for what Scott called "the three Ts": Tibet, Tiananmen, Taiwan.
Digital publishing analyst Thad McIlroy emphasized the size of the English market…enormous. It's not just the native speakers or second-language speakers, it's also those learning English. One in five people, worldwide, speak English as a native, second, or foreign language.
Pricing and Selling tips: 
Gareth Cuddy, CEO of Vearsa recommended averaging together the top 20 or top 100 titles in your genre/subgenre and then check in on and change prices frequently.
He also recommends selling ebooks directly  using Gumroad, Aerbook, and Payhip.
Draft2Digital's Dan Wood and Joshua Unruh provided data indicating that series with the first book free generated over three times the revenue of those that didn't.
Draft2Digital can set-up pre-orders (even without a manuscript) for books at retailers Tolino, Nook, Apple, and Kobo.  They recommend Apple as having the most profitable results from pre-orders.  You can set them up there even a year in advance and they will boost a book's ranking during both the pre-order and the release day.
At #NINC: Also-boughts are social-driven, @trajectory recommends books by content. @InfoJedi

— Elizabeth S Craig (@elizabethscraig) October 2, 2015
Innovation:
The audience also heard about Trajectory's work in mapping books.  Book recommendations are getting smarter. Trajectory's Scott Beatty and Jim Bryant use algorithms that map books to show patterns of intensity and sentiment .  Where Also-boughts are social-driven, Trajectory recommends books by content.
Draft2Digital uses a tool that will generate back-matter buy links for our ebooks and  automatically changes them when we have new releases.
Author Asst. @AuthorRx : Time-saving tip: create a file with interview Qs and As. Tweak answers for new interview requests. #ninc15

— Elizabeth S Craig (@elizabethscraig) October 3, 2015
Metadata: 
I am geeky enough to have really gotten into this informative session from Lori Bennett who is the digital liaison for Nelson Literary Agency.  Her tips:
Make sure your book description includes elements from your bio ("bestselling author" is a good one) as well as a quote from a blurb.
Consistency is very important, especially with series metadata. We want readers to be able to find the other books in our series.  The title of our series needs to be exactly the same from book to book and retailer to retailer. (Is it The My YA Series, or is it just My YA Series?)
If a retailer or distributor doesn't give us a tags or keywords field, we can fake it by adding these keywords into our book descriptions.
Another best practice Lori mentioned is to use the most specific BISAC codes we can.  We should avoid the throwaway category of Fiction/our genre/general.  Enter as many codes as possible:  three is good, five is better.
Metadata:Lori Bennett of NLA Digital:Synchronize series titles:Is it "*The* My YA Series" or "My YA Series?"Consistency is key. #NINC15

— Elizabeth S Craig (@elizabethscraig) October 3, 2015
I'm a member of ALLi (the Alliance of Independent Authors) and am sometimes asked if it makes sense for US writers to join or if it's more UK centric.  Founder Orna Ross stressed that they're committed to being an international organization and are now working toward offering MeetUps for members.
ALLi is a "bridge between good services and members," providing info for writers around the globe. #ninc15 @OrnaRoss http://t.co/0jHZDoXfpV

— Elizabeth S Craig (@elizabethscraig) October 4, 2015
Information: 
Since publishing news changes rapidly, Porter Anderson and Jane Friedman have developed The Hot Sheet: a subscription newsletter to keep writers and industry observers informed.
Those are the notes that I took. As I mentioned, it was a great conference and full of very useful information.  Any questions on anything here (if I can't answer them, I can always try to find the answers)?
Takeaways from the #NINC15 conference:
Click To Tweet
(Visited 107 times, 1 visits today)