By Elizabeth S. Craig, @elizabethscraig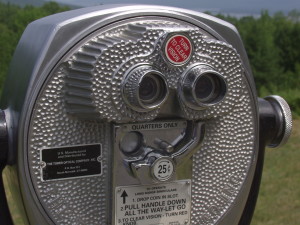 The business side of writing seems to take more and more time.
If I knock out my writing goal first, though, I don't have that uncomfortable sense of being conflicted. And I remind myself that whatever time I spend putting my content "out there" should be repaid later on by sales. Hopefully.
AmazonCrossing.  Although I think there is still a huge untapped English-speaking or ESL audience out there in the digital reading market, I'll admit to an interest in translation. After all, if I want to relax with a good book, I sure as heck want to read it in English.  Reading it in French (my high school and college foreign language) would be a struggle and certainly not as relaxing.
AmazonCrossing is the arm of the retailer that's working on projects for translation.  I pitched them a book and am waiting on a reply.  We'll see. I have a feeling it's tricky to get in.
Fiberead. More translation opportunities. This one is for Chinese language translation. The process appears to be a long one here, but I've got a project manager for one book that I'm hoping to get translated and uploaded to Chinese retailers.
YouTube. Recently, I've definitely been courting the young people.  I'm on Wattpad (see below) and even had a guest post for a millennial book blogger (Richard Denney) with a YouTube channel to try to stir up interest in cozy mysteries for younger readers. It's just a matter of putting our content or ourselves where they are. They tend to enjoy video, photography on sites like Instagram and Snapchat, and mobile apps like Wattpad.
Wattpad.  I've talked a lot about this reading app, so I'll just link here to what I've written: here, here, and here.  Basically, it's my go-to for reaching out to younger readers and to an international audience.
BookBub.  This is one of those things I've heard about (well, ad nauseum, actually).  Although it is a large investment, everyone that I've spoken with said that it paid back with dividends. However! It's apparently very difficult to get a BookBub ad right now, possibly because of the success rate of the ads and the site's popularity. I'll admit to being very cynical about this…really? If I offer a business $1,000 to run an ad for me, they're going to turn me down?  Seriously?  What kind of business owner does this?
But yes! They did turn me down. :)  And now, in typical hardheaded fashion, I'll probably try again next month. Because, as anyone who's traditionally published knows, rejection just makes writers more stubborn. This is one of those ventures where it's worth a try, anyway.  And, if I eventually get a BookBub ad, I'm certainly going to write that sucker off on my taxes.
Self-E.  I'm a fan of libraries. To me, having my book available in a library is a discovery tool the way that a perma-free book is on Amazon.  Self-e is one option for self-published authors to get their books into libraries.  More on the site here. You can explore other options with this post by Andrew Lowe: "Ebook Library Services For Authors: An Alliance of Independent Authors Report."
Newsletters. This is the most boring but completely effective outreach program I've tried so far. If you don't have many subscribers on your own list, consider linking to your list on your social media, email signature, in your books, and on your Amazon Central page. More on newsletters on Monday, when I guest post on the IWSG site.
What have you tried to put your books in front of a new audience?  How is it working?
7 ideas for ways to get more visibility for our books:
Click To Tweet
Image: MorgueFile: mcconnors
(Visited 39 times, 1 visits today)