by Elizabeth S. Craig, @elizabethscraig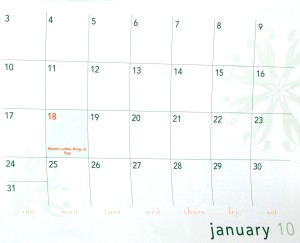 When I was strictly traditionally published, timing a release had nothing to do with me. It was, actually, in my contract.  Usually I had a two or three book contract and my deadlines and the books' release dates were spelled out.
The release dates even trickled into my writing…I frequently set the story during the season the book would be launching in.
I remember that other trad-published mystery writers weren't happy about December releases, for example.  I did have a trad-pub December release in 2013. It was a slow start for that book, but it has ended up being one of my long-term strongest-selling titles. Although slow starts do tend to make publishers nervous since they're not so into publishing's "long tail" as self-publishers are. They encounter returns from bookstores.
Toward the end of November, I had a completed Myrtle Clover (self-pub) book. I remembered the bias against holiday-timed releases. But there was no way I was going to sit on the launch, either. I'd listed the book as releasing in 2015. So I put it out on Thanksgiving weekend. I sent out a reader newsletter to announce the release, carefully set up the book's pages on Amazon, etc., to reflect reader reviews for the rest of the series, and then just carried on with hosting house guests and doing family activities and stuff like that.
It was definitely a stronger start than the previous holiday timed release, but I credit my newsletter for that. I noticed that readers were buying the book, but they weren't reading it or reviewing it like they had for the other books.  That's because it was smack dab in the middle of a holiday and no one had time to read. But they did want it.
I've also had a couple of August releases.  Actually, I've probably had four or five August releases, both trad-pub and self-pub. August tends to be a slow month for me but the newsletter helped move books for the most recent August launches.
Of course, it doesn't matter now nearly as much as it use to whether our book gets off to a fast start. It used to mean that bookstores would send our books back as returns to the publisher, where the books would be shredded or incinerated. It also meant that we might not get a contract extension. Digital bookshelves at retailers take up no space.
To catch up with where we'd like to  be, sales-wise, we can consider running sales and doing giveaways on Goodreads. Or we could get traction before the release by pulling together a street team or getting editorial reviews prior to the release. Or we could simply count up all the 4 and 5 star reviews for the other books in the series and put a "readers love _____ (our character)! 400 4 and 5 star reviews for the series" on our book's product page on the retail sites.
Are there months or seasons you avoid releasing a book in? How do you combat a slow sales month?
Thoughts on timing a book's release:
Click To Tweet
Image: MorgueFile: mensatic
(Visited 41 times, 1 visits today)