by C.S. Lakin, @CSLakin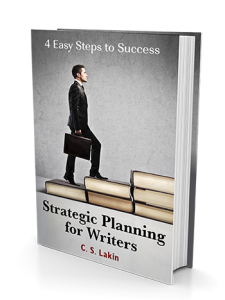 We writers just want to write, right?
But the sad truth is we have to be savvy marketers. And since most authors see the most sales on Amazon, and particularly through the Kindle Store, it behooves us to learn all the tricks to optimizing our product pages to entice customers to buy.
One of the ways you can help your potential customer to make that big decision to click "Buy Now" is to use the "Look Inside" feature to your advantage.
Usually when a potential customer lands on your page, the first thing she might do is read your description.
Remember, most of your description is hidden and can only be seen upon clicking the "read more" button. So if your opening hook—just like with your book's first page—is not catchy, tantalizing the reader with a hint at what your book is about, your customer might not bother to click that tab and may navigate away from your page.
And at that point, she won't even bother to look inside the book to read the first page.
So be sure to have a terrific book description and design it for appeal.
The Typical Steps a Potential Customer Takes
Let's assume a potential buyer has landed on your page. She is glancing over the page, liking your book cover (which better be awesome!) and stops for a second to read the first line of your description.
Since you've now written your killer description, she clicks on "read more" and reads that long engaging summary of your book. Now she's more interested. But she's not sold yet. What does she do next?
More than likely, she's going to click on the "Look Inside" feature to read your first page.
But, Uh-oh . . .
What happens often is the front section of an ebook is cluttered full of "front matter." In addition to a title page, there might follow a copyright page, a lengthy table of contents (yes, I've seen them even for novels), a dedication page, an acknowledgments page, other books by the author, reviews, a "Note from the Author" page, and . . .
Oh, finally, the first page of the novel.
Listen, if your potential reader has to click and click . . . and click and click . . . and turn page after page before getting to Page 1 of your book, you might just lose her. She might get so bored and tired of clicking through pages (because no one has any patience anymore and three seconds for anything is just too long), she navigates away and . . . guess what? You just lost a potential sale.
Here's what you want to do:
Make sure the first page of your novel is close to the front.
What this means is: take out or move to the back everything you don't absolutely have to have so that your reader can read page 1 of your book quickly.
Yes, you need a title page. And a copyright page or a nice little note about not stealing ebooks. And having a few choice reviews that rave about your book is a good idea. The other things?
Do you really need a TOC (table of contents)? Yes? Then make it short. What about that list of other books? Maybe they'll impress. But you could put them in the back with links to buy.
And same with acknowledgments. Honestly, do you think Jane Reader cares to read about all the people in your family you want to thank for encouraging you while you wrote your book. I think not.
You can put that and a note from the author in the back, after "the end" as well.
The point? You want to get your potential customer reading your book right away to see how your book opens.
If you've done your job right, and you've written a killer first page, your reader may keep reading and turning pages. At some point, if she's hooked, she'll get to the end of the sample and be asked to buy the book. Or she'll stop reading, convinced this is the book for her, and she'll click out of the "Look Inside" feature and then buy your book.
You want to make it easy for a reader to 1) get what you're selling quickly and 2) decide to buy your book without much interference.
Make sense?
So, to review:
You want customers to get reading your book ASAP.
That means putting Page 1 of your actual book as close to the front as possible.
Eliminate unnecessary pages and material that will bore or turn away potential customers.
Stick as much "front matter" in the back as is tastefully possible.
While this is a fairly simple step, it's an important one. The purpose of your product page is to sell your product. It's a tool to convert viewers into buyers.
Your keywords will get them to your page. Then, what's on your page will convert them to buy. If . . . you present a tasteful, appealing product page.
Yes, most writers hate marketing. We just want to write. But seriously, to keep writing, you usually need readers (customers). I would rather spend all my time writing, but I know I have to wear my marketing hat a couple of hours a day. I've learned to, well, appreciate marketing. No, I don't love it, but it's part of the job.
So even if you hate this stuff, you know you have to do it. Try to think like a business that is putting out a product for consumers. You're a professional, and yes, you're responsible for marketing your book.
Want to learn more? Take this free email course (7 emails) on the 8 Essential Steps to Selling Big on Amazon. Learning the key steps to optimizing your product page can mean the difference between a flop and a best seller. Using the "Look Inside" feature to your advantage is just one element of success.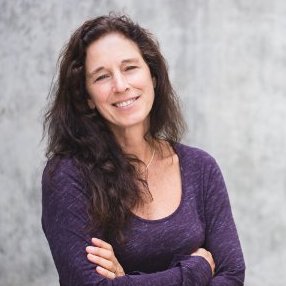 C.S. Lakin is the author of twenty-two books and works as a professional copyeditor and writing coach. Her award-winning blog Live Write Thrive gives free in-depth instruction and advice to write for life.
Check out Lakin's new online course Targeting Genre for Big Sales. It will teach you everything you need to learn to sell big and be discovered. Click here for more info. Register before 3-15-16 using coupon code TARGET22 to get $100 off the course!
Click To Tweet
(Visited 180 times, 1 visits today)