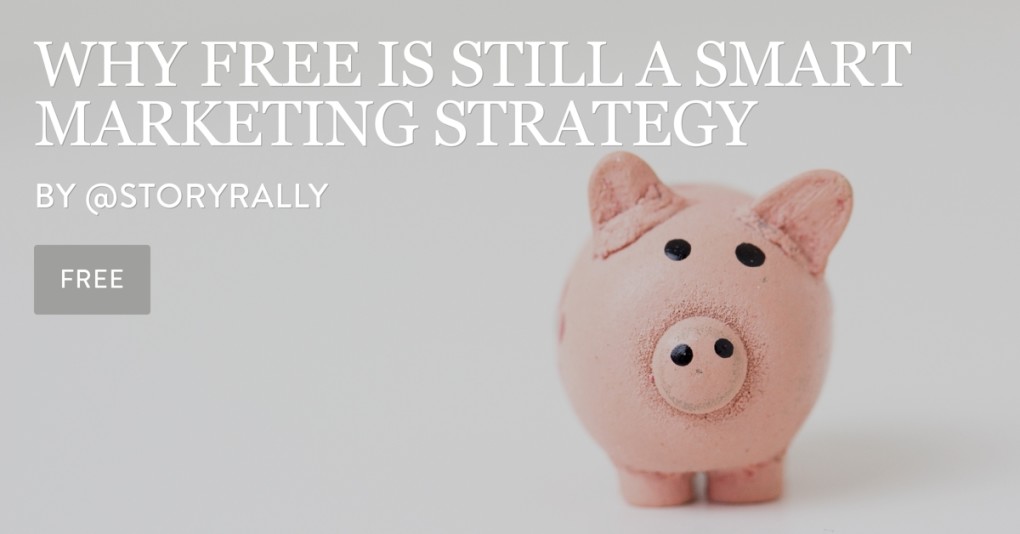 by Jason Kong, @storyrally
If you're wondering whether not charging for selected stories is benefiting your promotional campaign, you're not alone.
With all the free writing flooding the internet, it's harder to stand out. Even if someone downloads your free eBook, your fiction is competing with all the other stories on that person's digital reader.
Given the ubiquity of free, it's reasonable to question whether the market is saturated, thus reducing the effectiveness. I, on the other hand, believe free still works.
Let's take a closer look on why that is.
How fiction authors hook new readers
Many marketing options revolves around elevating interest. Some simple examples: a compelling description of your story or an attractive book cover.
Positive word-of-mouth is particularly effective in this respect. That's why online book reviews are so useful. Or how a recommendation from a friend gets you to check out a novel you've never heard of before.
But one of the most powerful forms of marketing is allowing people to try the product themselves, and letting them draw their own conclusions. If they're happy with the sample, they'll be more inclined towards other offerings under the same brand.
And that's the true value of sharing some of your fiction writing for free. It allows you to accelerate the process of connecting your stories with the readers that want them.
Because people believe their own experiences above all.
If free is such a smart idea, then why doesn't it work better?
The reason could be your implementation of the tactic. For example:
Instead of asking for a review or plugging your other stories in your free eBook, why not incentivize readers to sign up for your email newsletter? Keeping in touch and building trust over time is a great way to grow a loyal readership.
Instead of just waiting for people to find your free story, why not target the kind of readers that would enjoy it? Using Facebook Ads, for instance, gives you the ability to specify characteristics of the recipients that see your advertising.
Over to you
Have you found free to be an effective marketing strategy in promoting your fiction writing? Why or why not?
Jason Kong is the founder of Storyrally, a free email-based subscription that helps fiction writers with their online marketing. Sign up now and receive the guide "How to Use Testimonials to Hook New Readers."
Why Free is Still a Smart Marketing Strategy for Fiction Writers ( from @storyrally ):
Click To Tweet
(Visited 424 times, 1 visits today)