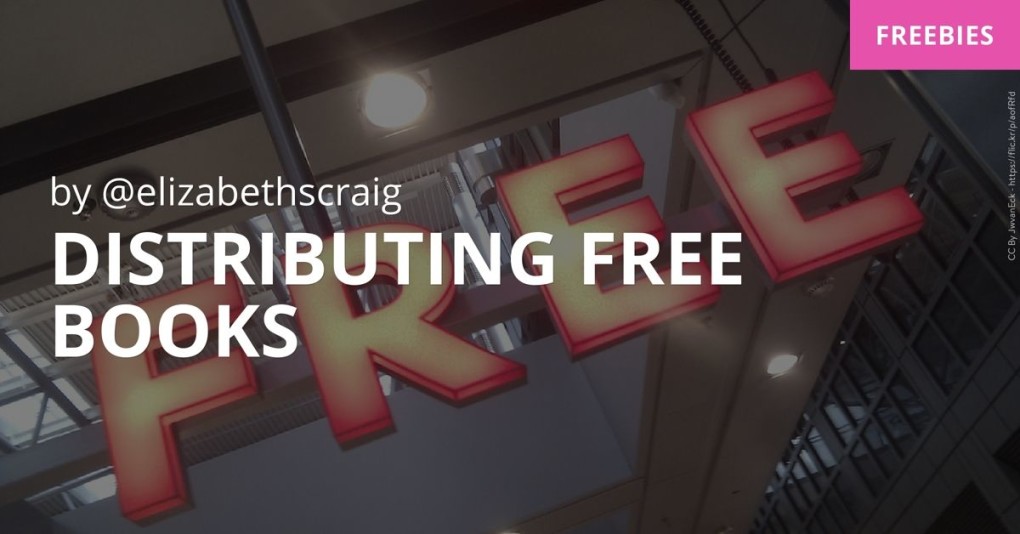 by Elizabeth S. Craig, @elizabethscraig
It used to annoy me when I'd read about how important it was to offer a free book to readers for newsletter signups or as rewards for newsletter subscribers.
The advice was all well and good, but it rarely got into the nitty-gritty of it.  How exactly were we supposed to give away these freebies?  Surely I wasn't expected to monitor signups and send out individual emails to subscribers?
The same problem would arise when I'd be invited to participate in group giveaways or when I'd need to submit advance review copies.
How was I supposed to share these files with subscribers or reviewers without manually sending them out?
Method 1: 
At the time, MailChimp (free newsletter software … at least, free for 2,000 or fewer subscribers) did not host files for giveaways.  This meant I needed a workaround.  After a good deal of research, I adopted this approach to use my book A Dyeing Shame as a reward for signing up for my newsletter: For the download links, I used Amazon's free cloud storage.  I logged in with my Amazon login.  Then I created a "bucket" called "dyeingshame"  and uploaded 3 files: Kindle, epub, and PDF.  When I selected each file on the site, a side menu came up.  I chose 'properties', then 'permissions'. Then I clicked  the green arrow for 'add more permissions.'   I then used the drop-down menu to select 'everyone. and saved it.  A minute later, the file was showing as public. I copied the file url and hyperlinked it to the 'download' text image on the webpage landing page I set up for newsletter subscribers.
It wasn't hard, but it was convoluted and took a little time.
Method 2: The good news is that MailChimp now hosts files.  You upload the book files (epub, mobi/Kindle) and then link to the files instead of attaching them in your newsletter campaign.  If you run into any issues, you can always choose my previous method.
The only negatives that I've experienced are readers who have had technical difficulties when downloading the files.  I came up with a standard explanation of how to navigate the downloading and reading of the files, but it did eat up some of my time (and, yes, my readership includes many senior readers … many of them are quite tech-savvy on e-readers, but some are not. Your mileage may vary as to whether this proves an issue).
Method 3: That's one reason why I was excited to hear about instaFreebie.  If a reader runs into a problem, they're the ones running interference.   You upload your book's epub file, cover, and info to their site (they will convert the epub to a mobi file for Kindle readers or a PDF).
(Sorry for any blurriness below:)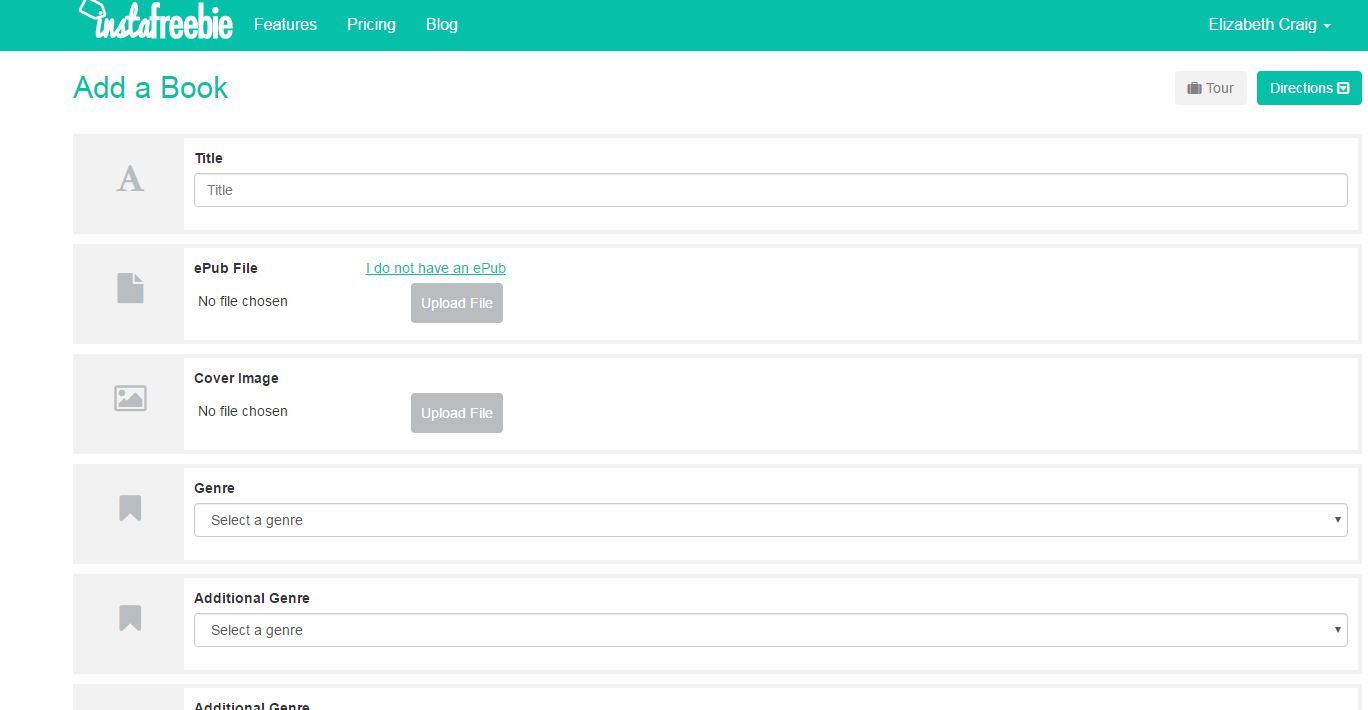 Showing a successful upload: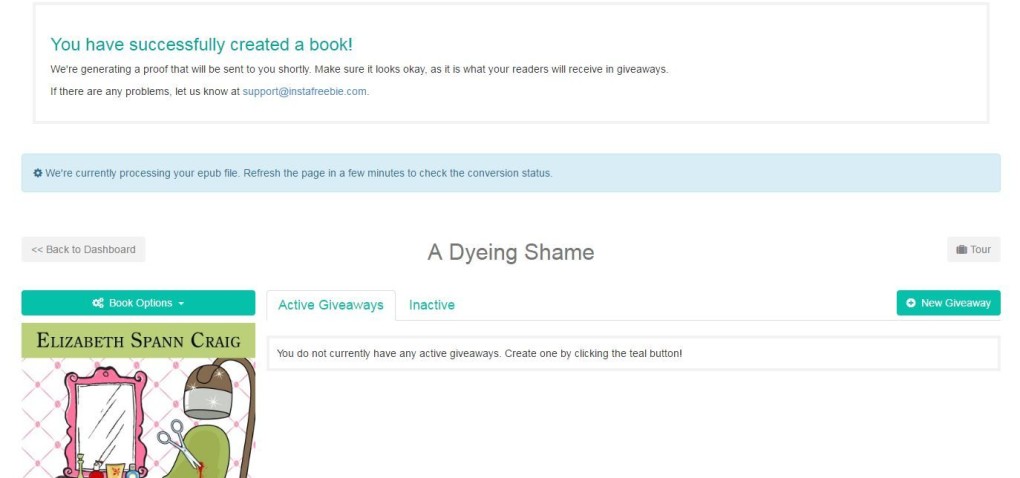 Once it's processed after several minutes, click 'new giveaway' and 'create quick giveaway.'  You'll then see the page below: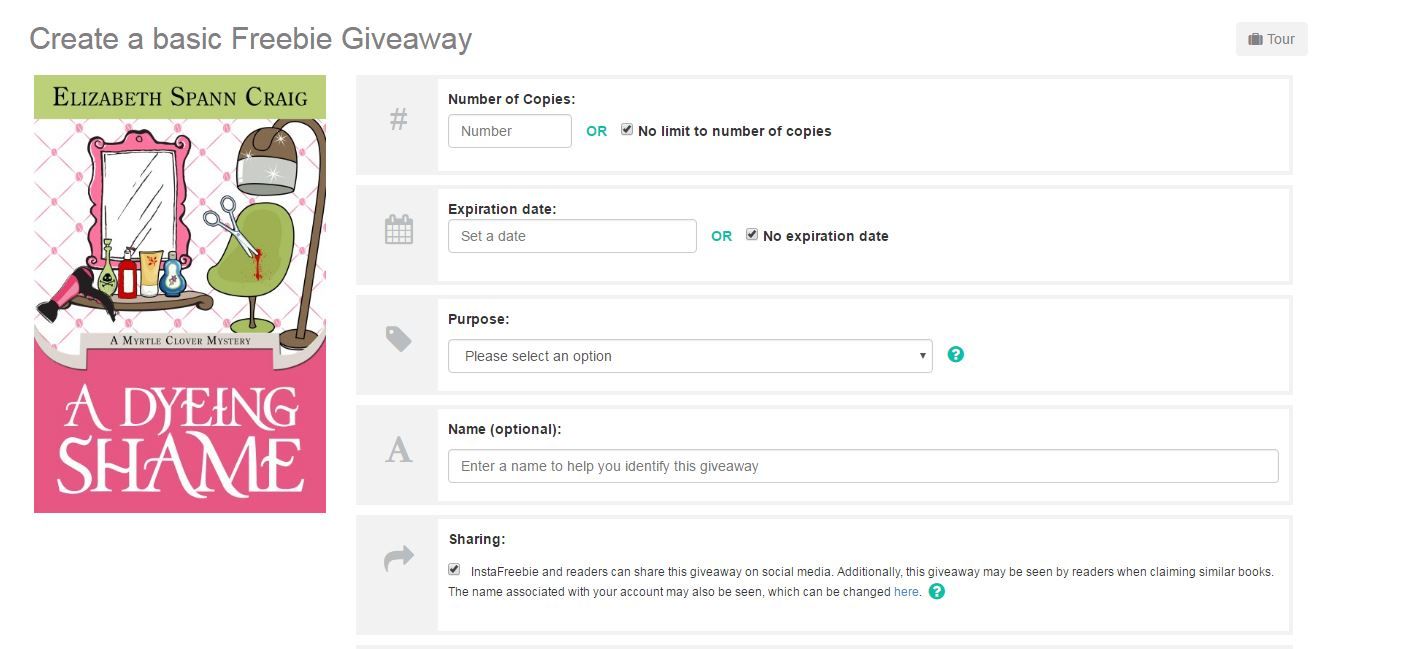 You have the option for setting an expiration date for the free book or a limit to the number of copies that are allowed to be downloaded.  Important to note…instaFreebie will share your free book on their site or allow the freebie to be public unless you uncheck the boxes allowing them to do so.
They provide you with a link to the book for your reviewers, newsletter subscribers,  giveaway winners.  The site suggests that you could even use it for beta reader sharing. You  insert that link on emails to reviewers, new subscribers (using automation … provide the link for your landing page for new subscribers), and winners: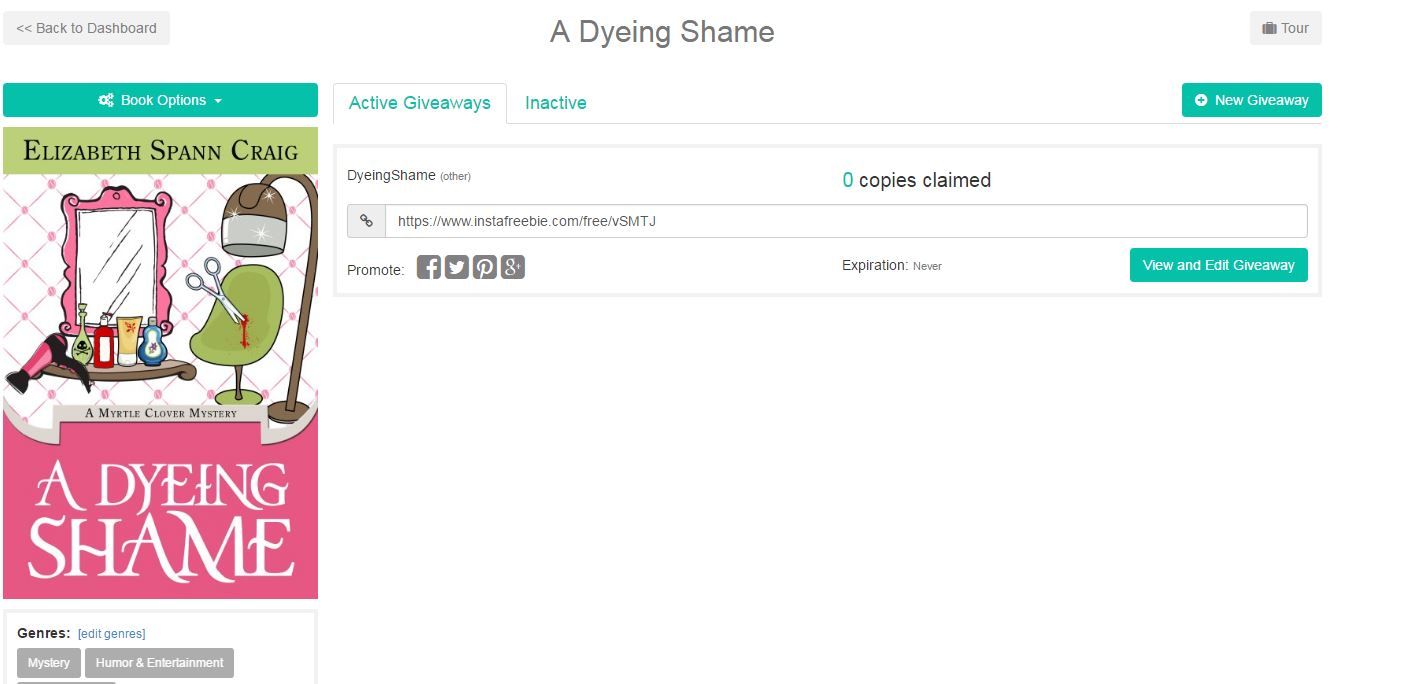 The readers/reviewers click on the link and get three options for receiving their book, along with any tech support they need.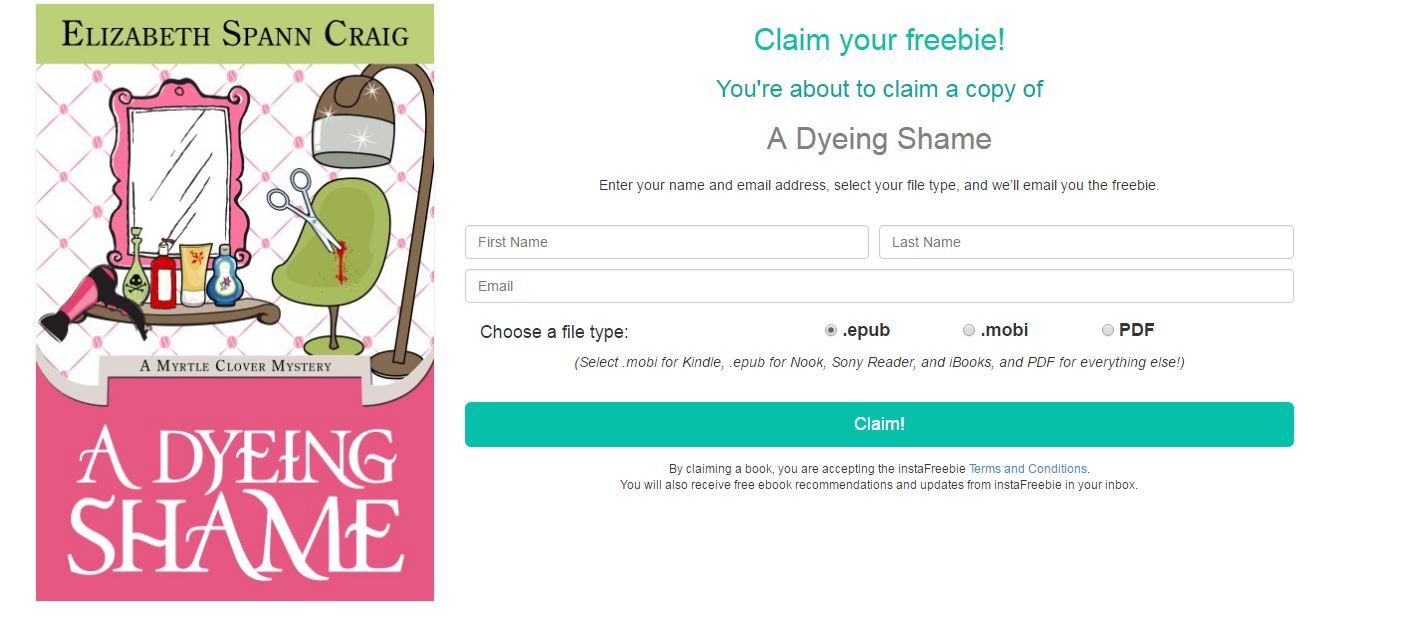 The premium version of instaFreebie removes the need for us to set up the link through MailChimp–it collects email addresses and automatically connects them to our MailChimp account.  But, sadly, I find myself again too frugal to use the premium version of a service.  :)  I'll continue with my email automation through MailChimp that I've already set up.  But that is an option for you, if you want integration with MailChimp without any hassle.
There are other methods of sharing files …NetGalley, for instance. But the cost is prohibitive, I find.  BookFunnel is another option, but there is a $20 a year cost …I'd like to hear your thoughts if you've used them.
This is an area that's changing all the time, so I'm interested to hear how you distribute free copies of your books.  What service do you use or do you handle it manually?
And a note that I'll return to the blog on Sunday this week so that I can have extra time to finish up my book and send it to my editor!  :)
Methods for distributing free books to reviewers and readers:
Click To Tweet
(Visited 1,129 times, 1 visits today)