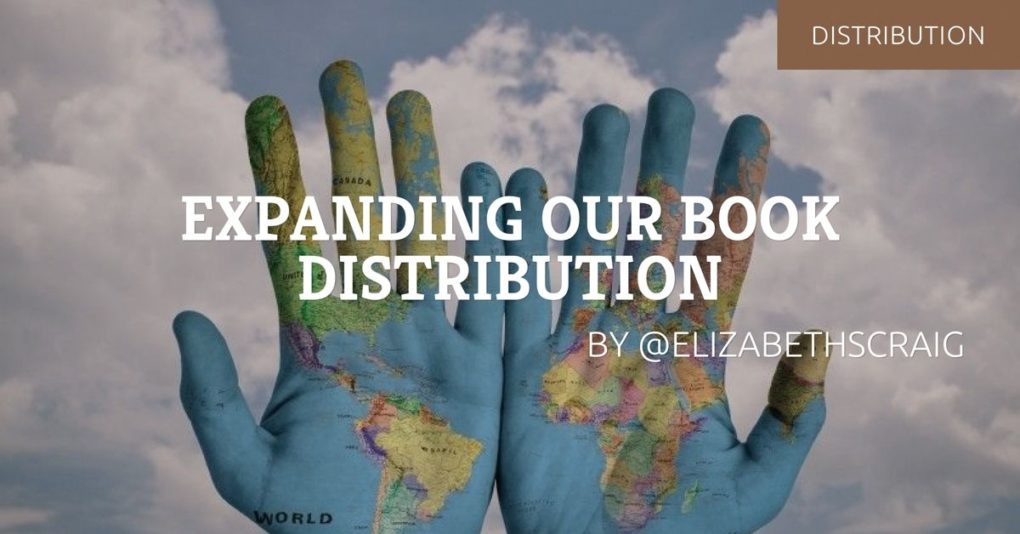 by Elizabeth S. Craig, @elizabethscraig
When I wrote a post in October on growing our international reading audience, I mentioned a Facebook group called The International Indie Author, headed by writer Mark Williams.  (You must ask for permission to join the group.)
Mark was kind enough to make some very thoughtful comments on the post. In those, he urged writers to consider not only going beyond KDP, Apple, etc,. but also beyond distributors like Draft2Digital or Smashwords.  Among other things (like using Fiberead to reach a Chinese audience), he mentioned the importance of getting our books on Google Play (which we can't do through D2D or Smashwords) and OverDrive (which puts our books in over 33,000 digital libraries in more than 50 countries).  
Mark also stated that, unlike Smashwords, getting in OverDrive through PublishDrive or StreetLib means that our books won't be in the separate 'self published' section of the site.
The following week after Mark's comments, I made sure to upload my books to both PublishDrive and StreetLib.  The process was easy; if you're used to uploading to retailers, it won't be difficult for you.  I uploaded epub files that I'd used for other platforms, filled out all the book metadata (description, author bio, etc.), and uploaded my cover.  You'll fill  in how you want to be paid and your tax information.
The royalty structure is fairly common to distributors.  There are no upfront fees and the distributors are paid from your sales.  More on the details here: StreetLib and PublishDrive

Then I pretty much left it alone.
Checking back in a couple of months later, I found that I did indeed have sales on both StreetLib and PublishDrive, mainly for Google Play and OverDrive.  I found that I had many more Canadian sales than usual, too.
PublishDrive, in particular, has a nice bit of analytics. They told me what my best price point was ($4-$5, believe it or not. That may be because they were my most recent releases).
For a minimal investment of time on my part,  I expanded my distribution and made what was actually a very tidy profit.
Are you on PublishDrive or StreetLib? Do you use distributors at all, or do you upload directly to all your platforms?
Expand book distribution with PublishDrive and StreetLib:
Click To Tweet
Photo via VisualHunt
(Visited 429 times, 1 visits today)