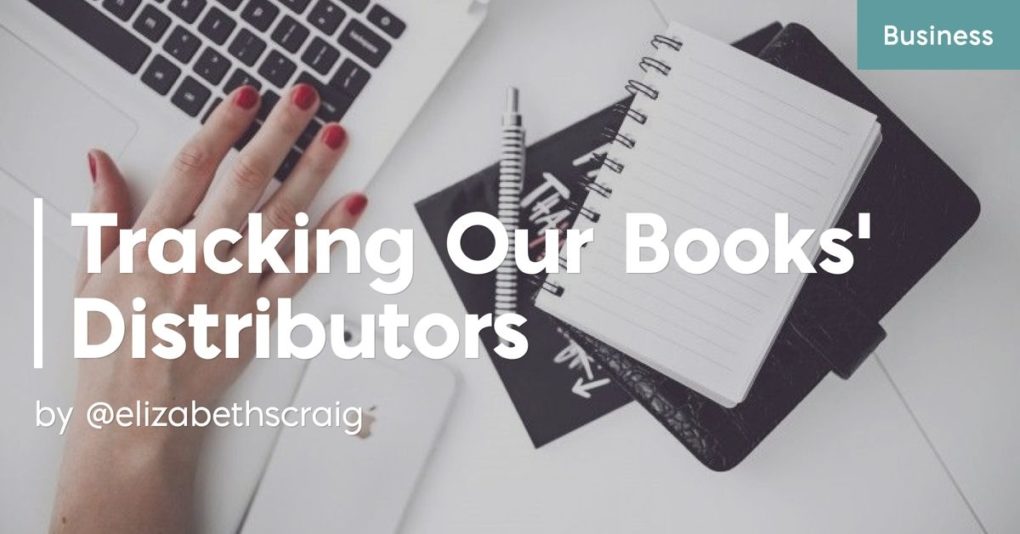 by Elizabeth S. Craig, @elizabethscraig
When I first started self-publishing, I decided that I wanted to upload each of my books to each individual retail outlet myself. I liked this idea for a couple of different reasons: for one, I liked having the control over pricing (maybe I wanted to run a sale at Kobo and not at Apple, for example). For another, I liked not having a percentage of my earnings go to a distributor.
It wasn't hard to upload to the different channels.  Well, except for Apple. Apple was a pain.
Fast forward 6 years down the road and I'm using aggregators to distribute to most retailers (aside from Amazon). Because what I learned that I didn't like was tax time. I didn't like the fact that I had to figure my earnings from so many different places (with 24 titles, this gets tedious).  I also admired the way that these distribution platforms could get my book free at Barnes and Noble or put them in libraries, or list them for sale at foreign retailers, or put them with subscription services. I liked being able to use a single dashboard when I wanted to run promotions.  Individual pricing is nice, but it was hard, frankly, for me to keep up with…even when I'd put reminders on my calendar to check in with a particular retail outlet for a particular title.
But I was careless. Or at least I wasn't careful. I relied on my memory to remind me who was distributing what. This caused me to start making mistakes.  I'm sharing my cautionary tale.
Without reviewing my distributors, I expanded my distribution by using StreetLib and PublishDrive.
A couple of weeks ago, I discovered that I had duplicate listings of titles on a few different channels. My books were showing up more than one time at a retailer.
I also received an email from one distributor saying that they couldn't distribute a title for me because it was already published on that channel by a different distributor.
At this point I realized I needed to take the time to go through and list who was distributing what.  I realized what a mess it all was.  I had a single title directly at iBooks (no more, since Apple had been such a challenge to work with), a single title at Kobo, and overlapping distribution for a couple of books.
The first thing I did was to delist the stragglers and distribute them through an aggregator. There can be disadvantages to doing this: you may lose your accumulated reviews and rankings on the title. It's worth emailing the retailer beforehand to see if there is a way to bypass that. I simply decided I'd start over again in those two instances…it was that worth it to me. But for Barnes and Noble, I'm leaving it as-is–I do have 7 titles directly set up with them and they've been there for long enough to have plenty of reviews.
Next I made a list of every aggregator and which channel I was allowing them to deliver to. When I saw duplicates,  I made adjustments.  I deal with these distributors:  PublishDrive, StreetLib, Draft2Digital, and Smashwords.
This is something I'll have to continue keeping on top of as distributors add more outlets.
Ideally, you wouldn't handle things the way I did. You'd have your list or spreadsheet or whatever first. You'd have a master plan for going direct to a retailer or using an aggregator.
You'd ask yourself questions like:
Which distributor/retailer offers better payment terms  (financial and tax considerations may be important for non-US authors)?
Do I have time to monitor a variety of different sales dashboards? If so,  how many?
How many books am I distributing to retailers (sometimes it gets a little more complex when dealing with many titles)?
Which aggregator dashboard gives me more sales data (which could prove the deciding factor if several distributors could distribute to the same retailer)?
Do you know who's sending your books where? Have you got any duplicates/overlapping?
It's important to track our books' distributors:
Click To Tweet
Photo via Visualhunt.com
(Visited 178 times, 1 visits today)