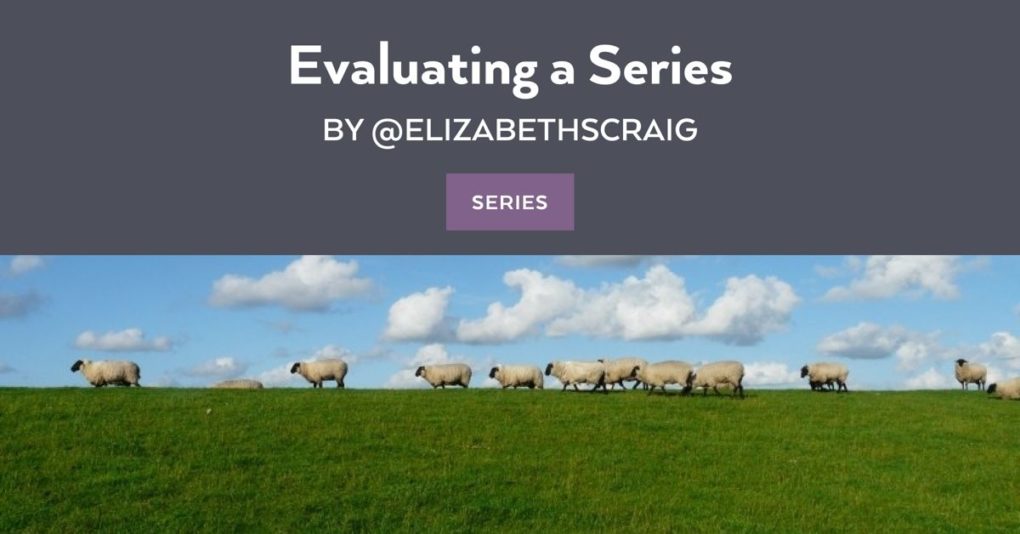 by Elizabeth S. Craig, @elizabethscraig
Back at the start of the Memphis Barbeque and the Southern Quilting mysteries, I didn't worry at all about planning the length of the series. That's because I knew the fate of the series was in the hands of Penguin.  If they decided to end the series, they would.
And I was right…sort of.  Penguin did decide to end the Memphis series because my editor had left the publisher and I was 'orphaned' (and because due to the nature of our contract, I couldn't get my character rights back).  But I wasn't exactly right about the Southern Quilting mysteries.  Penguin decided not to continue the series in print (asking me to consider a digital-only contract after 5 books)…but I decided to take the fate of the series into my own hands and requested a reversion of rights.  I've published two more books in that series myself, and am working on book 8 now.
The Myrtle Clover series, which I took back from Midnight Ink after the first book,  currently has 11 books in the series.
My year is spent divided between the two series. The good news is that the series and characters are very different from each other and I don't have to 'share ideas'.
But how long should a series continue?  Originally, I'd thought I might just write an extra couple of books in the Southern Quilting mysteries after leaving Penguin Random House. But the sales have been strong and the print sales have been especially strong–maybe because these had been books that readers had originally purchased in bookstores and they were used to buying the series that way.
I know my readers have written to me in regard to all three series, asking me to keep writing books.  But I know they mean keep writing good books. Nobody has time to read bad books, even in a series one once enjoyed.
There's also something of a difference in a series that's fairly static versus one with an series arc. If you've finished a continuing story (the universe is now saved, etc.), then it's more obvious your series is done. But for some of us, the story wraps up at the end of each book and there isn't a continuing arc over the course of the series.
So here are some points that I think I'll consider when deciding on a series' longevity (and no–I don't have any plans to stop my current series):
Do I still have fresh ideas or am I just recycling content?  Does it feel stale?
Are there still natural subplots and interesting things to discover about the characters?
Are there new elements (new characters, new situations, new setting, new setbacks) that can be naturally added to help the characters continue growing and help the readers discover more about them?
These questions all ensure a reader's continued interest in a series.  But here's a question just for writers: is the series still selling well?  Is the income still worth the time and effort I put into the series?
I have my favorite book series and my favorite TV shows, too. But I can tell when the quality of a series or show has gone downhill.  It's almost as if they changed writers.  Most likely, though, the writers are just under the gun to produce, were burned out, and recycled the same old stuff.  I wouldn't want that to happen to my series…I think it leaves readers with a bad taste in their mouths.
For more information about series and series planning, visit the category at the Writer's Knowledge Base. 
How do you decide how long your series will continue?  Have you run into any TV shows or book series that just went on too long?
Evaluating When to Stop Writing Your Series:
Click To Tweet
Photo via Visual Hunt
(Visited 282 times, 1 visits today)