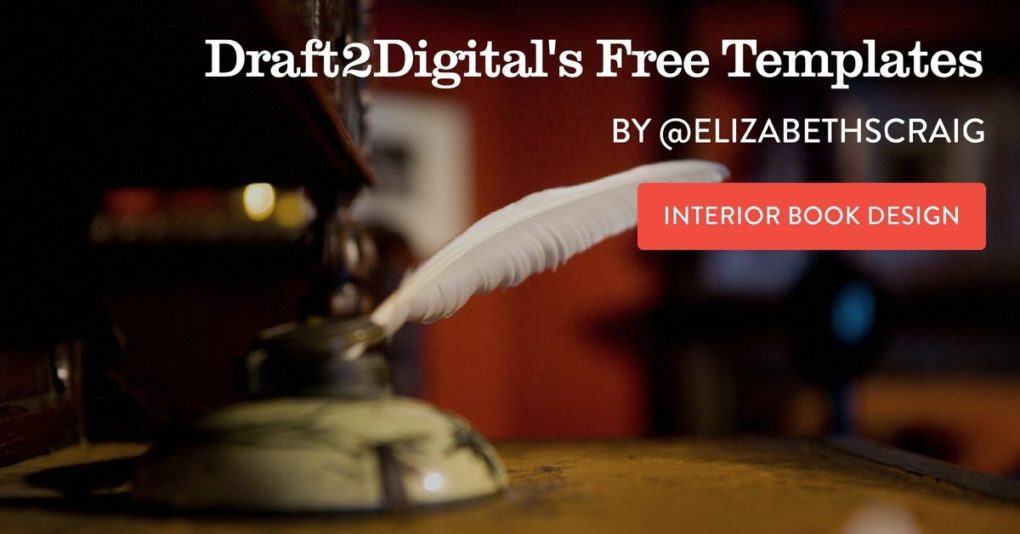 by Elizabeth S. Craig, @elizabethscraig
As an indie author, I have a good team for all the things I don't do well or need help with:  cover design, editing, and formatting.  But I also like to know about tools that help me to fill in the gaps in areas that I can work on.
Draft2Digital has been a big help to me in a variety of different ways (I'm not affiliated with them in any way, except as an author-user).  I especially needed ways that I could update my books' back matter easily and inexpensively (more on their free conversion tool in a later post).
When I was a traditionally published author, interior design was very important to the total book package.  Section breaks in my Memphis Barbeque series, for instance, had little pigs as scene dividers.  When I became an indie author, at first I sought out more elaborate interior design for my ebooks.  Years later, this became a problem when one of Amazon's devices didn't display the design correctly…this issue included the title page, chapter headings,  dedication, and drop-cap. 
I shifted to a very basic design and to another formatter.
I'm still a little ambivalent about interior design for ebooks.  If someone is reading on a phone, would they want all the curlicues, or would they want just a nicely formatted story?  But for print, I'm now looking for something a little more elaborate than I'd been using.
There are a variety of different templates out there that writers can use for free or pay a small fee for.  But today I wanted to cover one of them in particular: Draft2Digital.  To me, they have one of the easiest templates to use.  And you may use their template (and download your files in epub, mobi, and PDF) whether or not you ultimately decide to use them for distribution.
I use Chrome, but D2D states that you can use any web browser.   The nice thing is that we can upload a simple Word file (it helps if your Word file has page breaks at the ends of chapters and chapter headings that are larger/bolder, so that their converter can more accurately detect chapters).
Create an account there (free), add your book details (cover, interior file–in Word), and choose whether you need various front and back matter pages (title, dedication, about the author, etc.).
Check the chapter layout pane to make sure that the software has accurately detected your chapters and front and back matter.
The next screen allows you to choose a style for your book.  It's easy to 'try on' different styles and preview them in the preview pane.
Once you've decided on a style, download your book files in epub, mobi (Kindle), and PDF (for print).
There are more advanced print options if you click the "other formats" link.  There, you can input the dimensions of the book you're planning to publish.
You can find out more information through Draft2Digital.   There is also a YouTube video with a walkthrough  by Emma Right TV.
How do you handle book formatting?  Have you tried different styles through Draft2Digital or other companies?
A closer look at the free style templates from @Draft2Digital:
Click To Tweet
Photo credit: ROSS HONG KONG via Visual Hunt / CC BY-NC-SA
(Visited 335 times, 1 visits today)