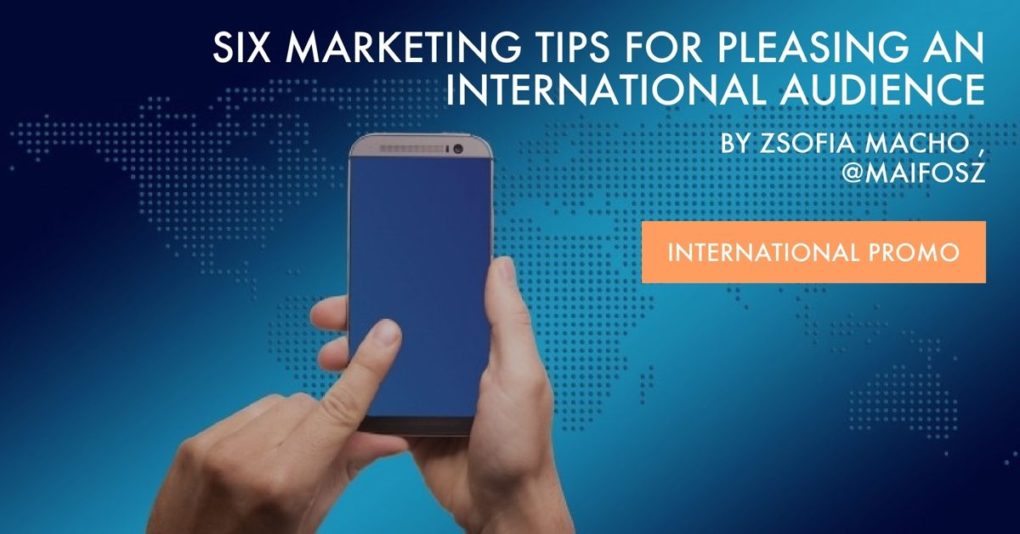 by Zsofia Macho , @maifosz
While some factors are outside our power (like the preferences and trends of a particular market), there are things you can do to influence your international success as an independent author. This article does not aim to give you general marketing tips: there are plenty of guides on building a consistent brand across platforms. (Just to recap: be everywhere that counts and use the same picture and colours so people easily recognize you.) I am, however, giving you some very specific tips authors should consider in terms of branding.
Creating globalized blog content
Having a blog is a powerful marketing tool most authors utilize and readers of this blog know a lot about. If you aim for a global audience, though, bear in mind that people speak a different English everywhere.
Writing for an audience that speaks English as an additional language is a profession with its grammar guidelines to make machine translation easier – if you are a fiction writer, you probably don't want to go to that street, but if you write nonfiction, you should consider not using many idioms like the one I just have.
Even if your main target is English-speaking countries, consider not only that British spelling could look old-fashioned and pompous for a considerable chunk of your audience, but that you can't treat certain cultural themes and items as 'norms'.
While I'm not saying that you should ditch your style just to become more easily understood, you could consider using 'international friendly' measurements: while I only have a rough idea about one ounce of something, one cup is clear and saves me from doing a Google search, wander off and never come back. (The same goes for dates: if your readers can't easily figure out if 03/05/17 is the 3rd of May or the 5th of March, they'll probably go elsewhere.) Continue reading Six Marketing Tips for Pleasing an International Audience →