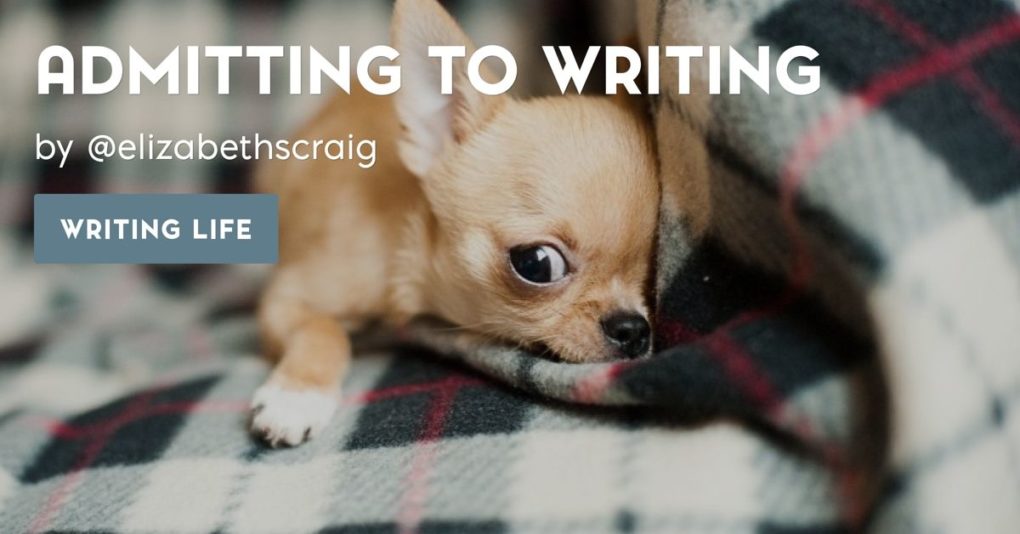 by Elizabeth S. Craig, @elizabethscraig
There are times when I'm completely prepared to admit that I'm a writer.  These are usually social situations or parent meetings where small-talk entails being asked what one does for a living.
On these occasions, I make sure I have my business cards in my purse (and that I know where they are in the cavernous depth of the purse). I have a chirpy, cheerful response down pat by now: "I'm a writer."  If I suspect it's going to be a very quick conversation, that's usually all I give. After all, there's no point in lingering at the refreshments table or when the teacher starts talking at parent night.
For these very brief encounters, they'll just nod their head and not ask anything else,  assuming that I'm a freelance writer or web writer of some kind.
But most frequently, and the reason I usually dread the question, this opens the floodgates to a bunch more questions.  What kind of writer? What kind of writing? What kind of mysteries? Am I published? Under what name? Where do I get my ideas from? Continue reading Admitting to Writing →