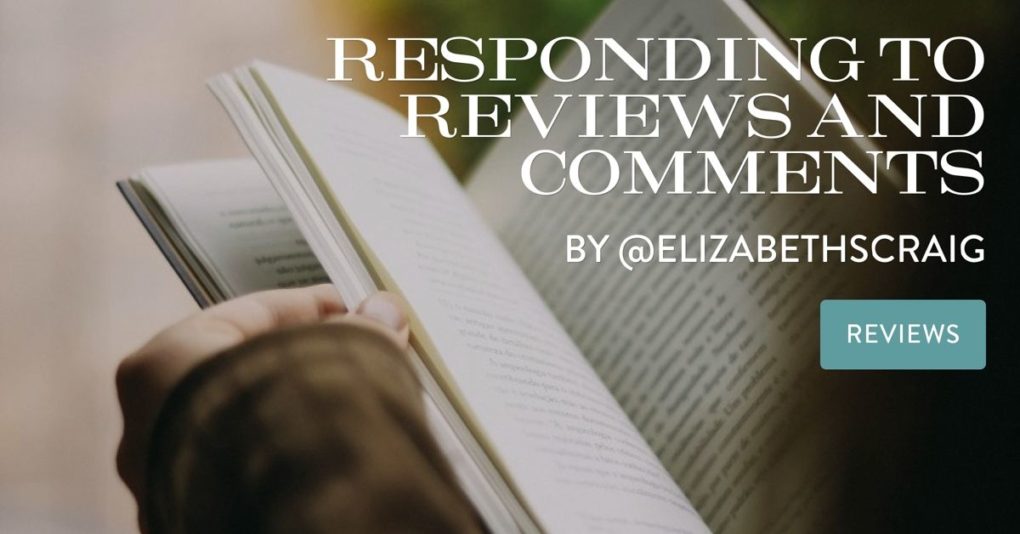 by Elizabeth S. Craig, @elizabethscraig
One of the most awkward things about being a writer is handling reviews and reader comments.
The rule of thumb is to never reply or comment on reviews: good, bad, or indifferent. In many cases, this is my own personal policy (I list exceptions below). Reviews are for other potential readers, not usually intended for the author.  Responding to reviews is a special kind of author intrusion. And authors, especially responding to a poor review, can come across as argumentative.
But a recent post by Crystal Otto on the Women on Writing blog made me reconsider my policy, at least in terms of book bloggers.
In the post, she states: "Feedback is so important. The best way to say thank you to an author is to leave a review. As authors we can encourage this behavior by in-turn thanking the reviewer. I often receive a thank you or a 'like' on Amazon after reviewing a book or product. Do you make this a common practice in your writing life?" (Emphasis hers.)
She wrote a thoughtful post with many good points. I try to practice gratitude both professionally and personally, but her article was an excellent reminder. Continue reading Responding to Reviews and Comments →